For over two decades, the Victoria's Secret Fashion Show was an extravagant showcase for the popular lingerie and sleepwear brand. It helped establish the careers of supermodels like Tyra Banks, Heidi Klum, Adriana Lima, and Alessandra Ambrosio. Its runway show is was a stomping ground for today's in-demand models like Kendall Jenner and Gigi Hadid.
The hourlong show, which first took place in 1995 and was first aired in 2001, was officially canceled in 2020 by CFO Stuart Burgdoerfer. Why? The official answer is that L Brands — the parent company of Victoria's Secret and Bath & Body Works — wants to "evolve the marketing" of its signature lingerie brand, and the show itself had no direct influence on sales of its bras and underwear.
Let's take a look down memory lane at the infamous Victoria's Secret Fashion Show's most iconic moments throughout the years.
In 2000, Gisele Bündchen wore the priciest Fantasy Bra to date called the "Red Hot Fantasy Bra" and was worth about $15 million. It incorporated 1,300 gemstones, including 300 carats of Thai rubies.
In 2003 the notorious Naomi Campbell rocked black chained wings and a flame bikini.
In 2008 Heidi Klum traded in her wings for a giant sequined bow. She was the literal Christmas gift during the show. Her bright pink, sparkly back-bow represented the brand starting to take more risks in the "wing" department.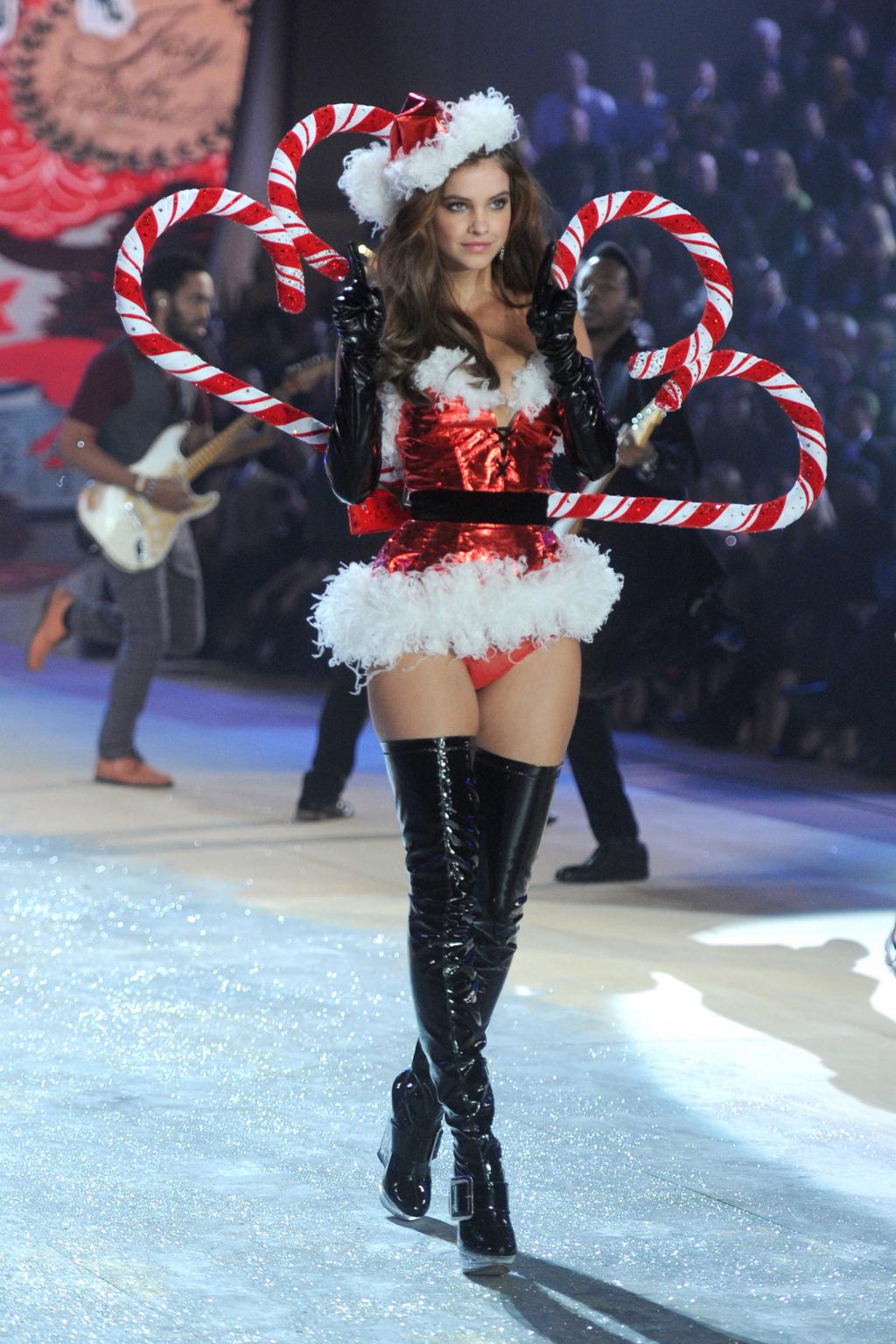 Barbara Palvin during the 2012 show in a Santa-themed lingerie set and thigh-high buckle black boots.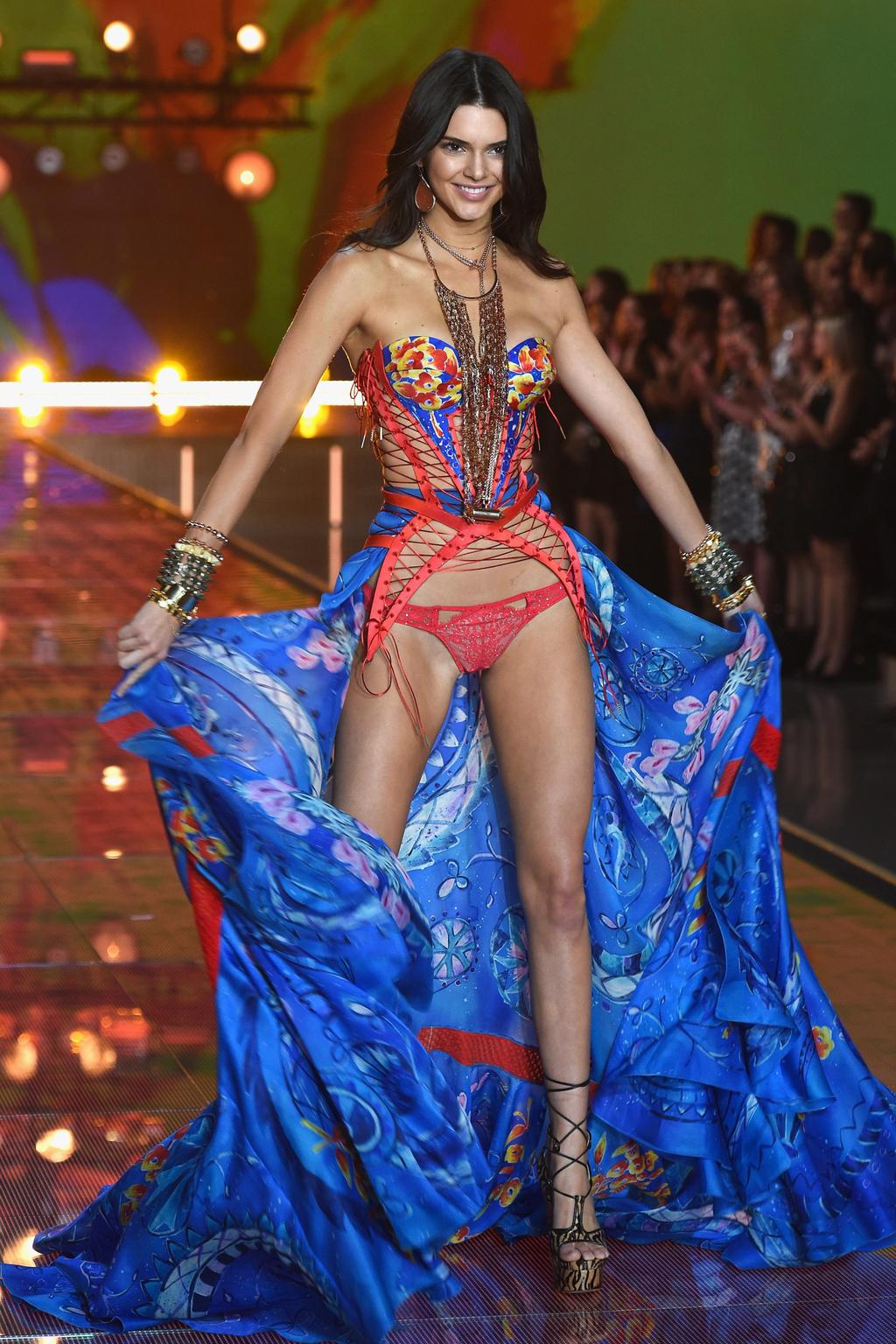 Kendall Jenner's Victoria's Secret runway debut in 2015. She's wearing a red and blue bustier corset top with a long satin train and platform animal print heels.
Gigi Hadid's Victoria's Secret runway debut in 2015 when she wore the green butterfly-themed set and matching heels.
Jasmine Tookes in the final 2018 Victoria's Secret Fashion Show. She was the ultimate floral fantasy that year.
We will miss seeing these supermodels strutting their stuff down the iconic Victoria's Secret Runway Show but we are also happy to see that the brand is going through a change and incorporating a more inclusive ideology into its brand. What's next for the brand that's survived over 44 years of lingerie and sleepwear fashion?
For some of the hottest comedy shows and celebrity interviews check out www.digitalpodcastnetwork.com