Since he was cast in The Batman many have come out in defence of Robert Pattinson's career, listing the acclaimed directors he has worked with – including Robert Eggers, Claire Denis, David Cronenberg and the Safdie Brothers to demonstrate that he is more than his breakout role in teen vampire fantasy Twilight. His film credentials are supposed to highlight to us that he is worthy to play the role of a billionaire whose passion is to dress as a bat and beat up criminals. But why is the role of Batman considered prestigious while playing a vampire is seen as frivolous? Both are equally fantastical imaginings ultimately based in myth and fantasy, that require the same amount of theatrics from a filmmaker and performer, and a suspension of disbelief from the audience.
Even though the Twilight Saga finished some 10 years ago, it feels like Robert Pattinson and his co-star Kristen Stewart might be expected to defend this film for the rest of their careers. However, this ritual that occurs with each press circuit does not seem to be one that similar stars of young adult franchises such as Jennifer Lawrence and Daniel Radcliffe are ever put through. The Hunger Games and Harry Potter franchises are not scoffed at the way Twilight is, despite all being high grossing fantastical blockbusters aimed at children and teenagers.
The key aspect that differentiates Twilight from its fantasy peers is that Twilight wasn't just aimed at young adults – it was aimed at young girls and women. Despite teenage girls consistently driving popular culture tastes, their interests are often undermined with Twilight being no exception. Pattinson's role as a vampire is belittled because the story's focus is on two guys' infatuation with one girl. But when this love triangle exists in HBO's drama True Blood (also adapted from a series of books) among explicit sex, drugs and exploding vampiric bodies, it was considered cool again.
Stephanie Meyer's 2020 release of Midnight Sun, an edition to the book saga this time from Edward's perspective, seems to have kicked off a Twilight renaissance. Teenage girls once obsessed returning to these films in our adulthood, enjoying the teen romance and heartbreak now as light melodrama. Twilight has become a soothing distraction from the state of the world. Soundbites of Pattinson in character saying "this is the skin of a killer Bella" are popular on TikTok where the video pans over a car's frosted window or a frozen chicken breast, as the ice twinkles in the light. Even Pattinson – known to slate the franchise in the past – said in a recent interview: "It's not even cool to be a hater anymore… That's so 2010." And yet more than ten years on from the releases of both Twilight and Christopher Nolan's The Dark Knight, we are expected to hold one of these blockbusters in contempt and one in prestige.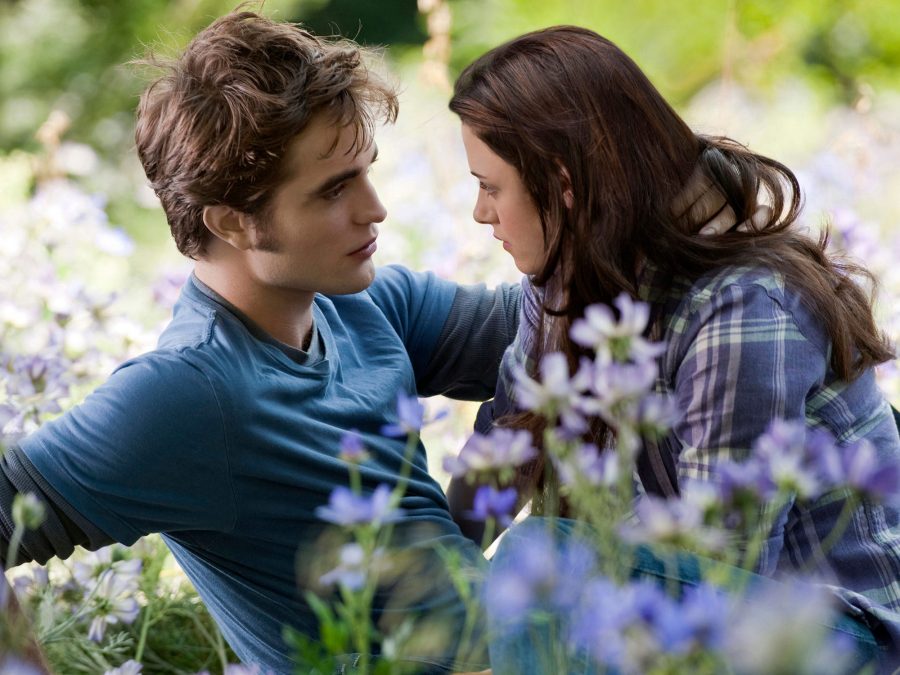 The Dark Knight has cast a long shadow over the Batman franchise with pressure put on every director since Nolan to produce a caped crusader film as gritty as that one, which featured Heath Ledger's Joker blowing up a refugee boat and a hospital. But Nolan's Batman trilogy was in production during a cinematic trend to ultra-realism; before him, Batman existed in a camp colourful realm with tacky gothic aesthetics. Nolan's devotion to grit allowed Batman to surpass its comic book fandom, becoming prestige when its Joker became a lone wolf terrorist.
Blockbusters aimed at adult audiences during the mid-noughties couldn't just be entertaining, they had to be serious or clever enough to be deemed respectable. Trips to the cinema became a mind-blowing event. Bond stopped being a suave, chic spy fantasy, with ludicrous villains and became an immersion of severity and high stakes, taking a sharp turn from ludicrous villains who own shark-filled swimming pools towards oil tycoons and wince-inducing torture scenes.
The only franchises who absconded from the gritty realist trends were those designed for the whole family; Pirates of the Caribbean offered pantomime comic relief when the rest were set on intensity. But today when many adults are regressing to their teenage fandoms in search of comfort during tumultuous times– the Twilight and emo renaissance are but two examples – we don't need blockbusters that hurtle us back into our everyday fears or work our burnt-out doom scrolling brains.
What we see now with Matt Reeves' The Batman is total immersion into another world. The Batman through Matt Reeves direction once again draws from the theatrical world of the comics, allowing Bruce Wayne to be a bit of a dork. Great cinematography and high budgets are being used to create what some production companies like Marvel never forgot audiences needed from blockbusters: escapism. Today the respectable blockbuster may now be any film that offers a new exciting world far from reality; so there's no need to condemn one fandom based around Pattinson's role as someone who has the abilities of a bat while hailing his newest role where he merely dresses as a bat. Both brooding characters deliver the entertainment we crave from a blockbuster, without asking us to take them too seriously, and showcase Pattinson's irrepressible charm and talent as an performer.
Support our independent journalism and receive monthly film recommendations, exclusive essays and more
Published 12 Mar 2022