Crikey, is that the time? As we reach the over-half-way mark of 2022, it's a good time to look forward to the films yet to come in our cinematic calendar – both the big awards contenders, and the festival hits that will be making their way to a cinema near you. Excited to see something not on our list? Tweet us @LWLies.
1. Don't Worry Darling
Olivia Wilde proved her mettle as director on Booksmart in 2019; now, she's back to show the world that she's not just a filmmaker, but a Serious Filmmaker, the kind capable of making a visually showy psychodrama boasting both Academy Award nominees and the weighty themes with the potential to add her to their ranks. In a Stepford-ish suburban utopia seemingly frozen in postwar prosperity, a housewife (Florence Pugh) questions whether her husband (Harry Styles) and the patriarchy he represents have told her the whole truth about her reality. Smart money says she's been unwittingly held captive in deluded isolation — like M. Night Shyamalan's The Village, fueled by star-spangled misogyny — but surely there's more to it than that. Charles Bramesco
2. The Fabelmans
Steven Spielberg has gone to war, to the furthest reaches of the dankest jungles, to the end of the future itself — and now he's going home. The final frontier unconquered by Hollywood's favourite son is the personal artist-in-repose picture, which he'll at last assay with this semi-autobiographical recollection of a childhood spent in post-WWII Arizona, fantasising about filmmaking glory. Newcomer Gabriel LaBelle plays the Spielberg stand-in, joined by Michelle Williams as his mom, Paul Dano as his dad, Seth Rogen as his uncle, and Once Upon a Time in Hollywood breakout Julia Butters as his sister for a full family affair. Also tipped to play a small but significant role: none other than David Lynch, the caliber of elusive talent bookable only through the Spielberg cachet. CB
3. White Noise
Even if the rumours that Noah Baumbach requisitioned $140 million in Netflix money for his upcoming Don DeLillo adaptation have been most likely overstated, there's a hint of bigness to this production unprecedented in its director's oeuvre. DeLillo's landmark novel about a professor of Hitler Studies (Adam Driver, his hairline the worse for wear) coming undone in the wake of an Airborne Toxic Event spreading harmful chemicals over his cosy college town isn't just Baumbach's first go at directing someone else's writing, it's a shift into a surreal, absurd postmodernism alien to what we've come to understand as his style. Greta Gerwig, André "Three Stacks" Benjamin, Don Cheadle, and Raffey Cassidy round out the cast on what could be the most audacious use of Netflix's now-ended blank check program yet. CB
4. Athenae
Romain Gavras' crime comedy The World Is Yours received positive comparisons to Guy Richie and Quentin Tarantino when it premiered in the Cannes Director's Fortnight sidebar in 2018, and now he's teamed up with Les Misérables director Ladj Ly for his next project (Ly's on co-writing duties). Details are thin about this Netflix-produced French drama, but it wrapped in late 2021 and according to CineEuropa, "plunges at the heart of tensions between policemen and young people of the banlieue". Given Gavras and Ly's past work, it's likely to be a pretty arresting (and undoubtedly pertinent) take on the current French socio-political climate. Hannah Strong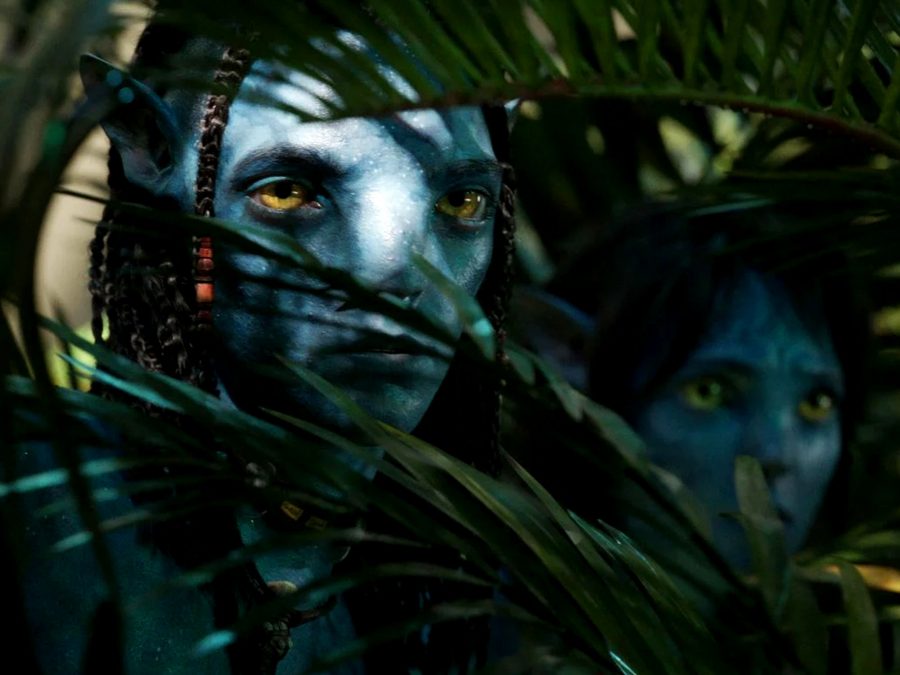 5. Avatar: The Way of Water
You don't bet against the house, and you don't bet against James Cameron. And not just in terms of box office, either — of course the long-anticipated sequel to his pioneering space odyssey will make one trillion dollars, just as surely as the sun rises in the east — but on shock-and-awe power for its own mighty sake. For a wide swath of viewers, it won't matter if the script for the next chapter in the saga of the azure-skinned cat people is as boneheaded as the last one. They've come to bask in the digitised splendour of Cameron's limitless vision, under which kaleidoscopes of islands can hover in the sky while mutant flying sharks dip in and out of the photorealistic water below. Resistance is futile. CB
6. Tar
For younger readers with cloudy memories prior to the year 2006, Todd Field was once an in-demand director of sensitive actors' showcases, his one-two successes with In the Bedroom and Little Children marking him as a major name of his moment. But a decade-plus of stalled projects have largely kept him out of the game, a lamentable hiatus soon to end with this character piece focusing on the invented Lydia Tár (Cate Blanchett), the first female conductor for a major German orchestra. She brings us into the dog-eat-dog world of international classical music, peopled by a fittingly global cast that includes Noémie Merlant, Mark Strong, and Nina Hoss. Will Blanchett, like the character she portrays, be outstanding in her Field? CB
7. The Son
Playwright Florian Zeller adapted his own script The Father to critical acclaim in 2020, earning Anthony Hopkins his second Academy Award. Now comes the second in his stage trilogy, with an impressive cast comprised of Hugh Jackman, Laura Dern, Vanessa Kirby, and…Anthony Hopkins! Jackman and Dern play a divorced couple whose adolescent son is going through a particularly turbulent time – given that The Father was a quietly devastating portrayal of aging, it seems all but certain that The Son will be similarly tough-going. Get your Kleenex at the ready, and potentially some fresh Oscar statuettes for that starry cast. HS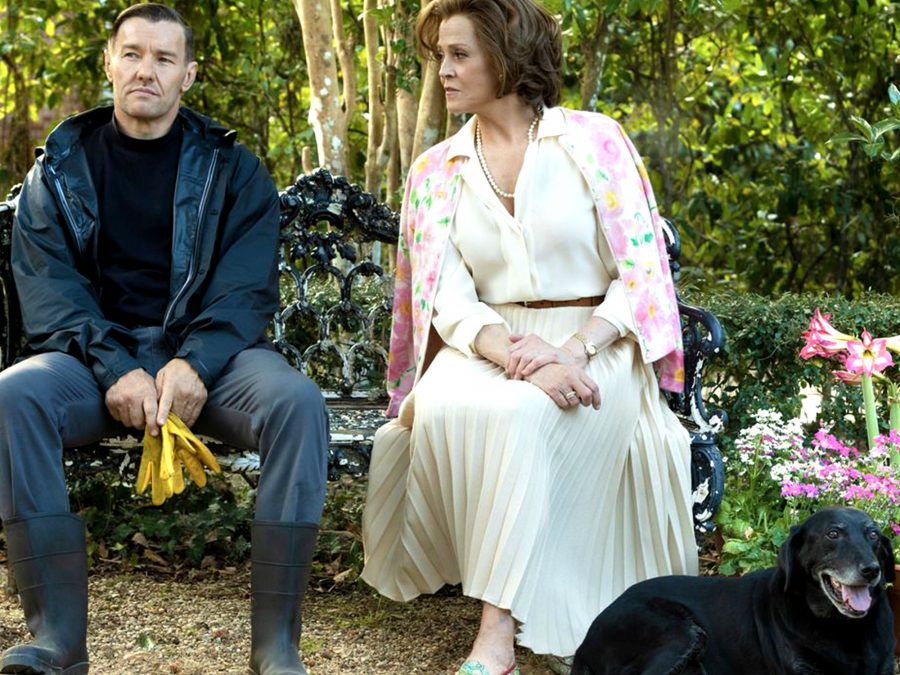 8. The Master Gardener
It's another Paul Schrader production, so a few assumptions can be safely made: there will be an intense, ageing man (Joel Edgerton, as a horticulturist hiding an obligatory dark past) with a weird name (Narvel Roth, in this instance) paired with a younger companion (Quintessa Swindell, taking over for Schrader's initial pick Zendaya) whose soul he must salvage before it's too late. This time, however, we've also got Sigourney Weaver as the wealthy dowager who owns the estate so dutifully tended by Narvel. Sin, penance, and redemption will swirl together in one Protestant shame-spiral, as is Schraderian tradition. Who could ask for anything more? CB
9. The Banshees of Inisherin
Five years after Three Billboards Outside Ebbing, Missouri, Irish playwright and provocateur Martin McDonagh is returning to his native land, and a duo he's worked with before – Colin Farrell and Brendan Gleeson. The pair play old friends who take a trip to a remote Irish island, where things take a turn for the worse when one tries to break off the friendship, with disastrous results. As if that wasn't enough, throw Barry Keoghan (an expert in playing Weird Little Guys) into the mix, and you've got a recipe for disaster in the best way possible. HS
10. Ticket to Paradise
Mamma Mia: Here We Go Again director Ol Parker has quite a repertoire of rom coms to his name, and the reunion of George Clooney and Julia Roberts is an enticing prospect. Their daughter, played by Kaitlyn Dever, heads off on a trip to Bali with her best friend (the excellent comedic presence Billie Lourde, a Booksmart scene-stealer) and falls head over heels for a local. When she decides to marry him, her divorced parents attempt to intervene. Rom-coms have been experiencing something of a flop era, so it's high time we saw a resurgence, and if anyone can be entrusted to bring them back from the brink, surely it's George and Julia, right? RIGHT? HS
11. The Menu
The vibe is off at Hawthorne, an ultra-exclusive, invite-only haute cuisine supper club located on a remote island and presided over by the expert, menacing Chef Slowik (Ralph Fiennes). Pinheaded foodie Tyler (Nicholas Hoult) is wowed by the inscrutable foams and pastes, but his slightly savvier girlfriend Margot (Anya Taylor-Joy) has her misgivings about the secret ingredients that may be lurking in these dishes. The dark truth of their once-in-a-lifetime meal will be revealed in brutal fashion, though who's to say what that will be — a tartare of human flesh, meant as a savage metaphor for the carnivorous tendencies of the rich? In any case, bon appetit. CB
12. Wendell and Wild
Return of the King – it's 12 long years since Henry Selick's Coraline, and now, finally, we get a new stop-motion adventure from the animation pioneer. What's more, it's a collaboration with the dynamic duo Key and Peele, who co-wrote the script (from an unpublished book by Selick and Clay McLeod Chapman) and co-star. Key and Peele play scheming demon brothers who enlist the help of a teenage girl to summon them to the land of the living, with a supporting cast including Angela Bassett, Ving Rhames and James Hong. You'd have to have a heart of stone to not be excited by all that. HS
13. She Said
Journalists Megan Twohey and Jodi Kantor were responsible for breaking the Harvey Weinstein scandal back in 2017 – their New York Times investigation was detailed in a 2019 bestseller. Rebecca Lenkiewicz has adapted that book for the big screen, and Maria Schrader (best known for Netflix's Unorthodox) is on directing duties for what will surely be an awards contender. Carey Mulligan and Zoe Kazan play Twohey and Kantor, while Samantha Morton and Patricia Clarkson take on supporting roles. No word on who's playing Ronan Farrow yet. HS
14. Amsterdam
We've finally got a title for the project long referred to as "Untitled David O. Russell Feature," and the wispy suggestion of a plot: in the 1930s, three friends (Christian Bale, John David Washington, and Margot Robbie) land themselves smack dab in the middle of a murder investigation tied up in a far-reaching, clandestine conspiracy with roots in the fabric of American history. Beyond that, what's going on is anyone's guess, though the machinations will involve Rami Malek, Robert De Niro, Mike Myers, Michael Shannon, Chris Rock, Anya Taylor-Joy, Alessandro Nivola, Zoe Saldana, Timothy Olyphant, Andrea Riseborough, Matthias Schoenaerts, and — not to be outdone on arthouse street cred by boyfriend Joe Alwyn's gig in the new Claire Denis — Taylor Swift. The game is afoot! CB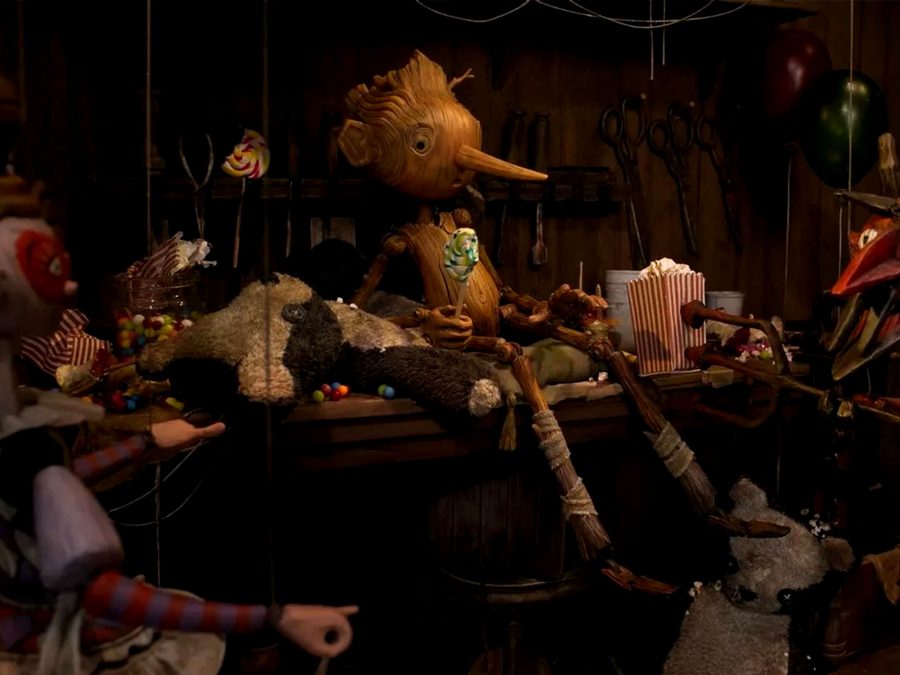 15. Pinocchio
He's certainly been talking about it for a while now — the earliest trade-rag bulletins date back to 2008 — but it looks like Guillermo Del Toro has really, truly completed his long-delayed take on the tale of the Italian puppet who came to life. After a decade-plus spent in development hell, an unorthodox approach to the material will see the light of day as audiences take in a stop-motion fantasy complete with musical numbers, a 'dark, twisted tone,' and a fresh historical context in fascism-beset 1930s Italy. A vocal cast including Ewan McGregor, Christoph Waltz, Tilda Swinton, and Cate Blanchett (as Sprezzatura the Monkey, no less!) add their own prestige to what'll undoubtedly be one of Netflix's biggest releases of the year. CB
16. Babylon
Murmurs from a preliminary test screening of the latest showbiz fantasia from Damien Chazelle foretold something momentous, ambitious, and profane. One anonymous attendee has been quoted as declaring the drama set in Hollywood's Golden Age to be Chazelle's Wolf of Wall Street, a probable hint that this old Tinseltown will be (historically-accurately) fuelled by staggering quantities of cocaine. That's to be expected from the miliieu and its blend of fact with fiction tying a not-Clara Bow (Margot Robbie) to a not-John Gilbert (Brad Pitt), not to mention an eclectic supporting cast gathering Tobey Maguire, Samara Weaving, Flea, Eric Roberts, Olivia Wilde, and Spike Jonze, to name only a few. Everyone's ready for their close-up. CB
Release: January 2023
17. I Wanna Dance with Somebody
Whitney Houston was a singular talent who endured an awful lot of hardship during her life, which was cut tragically short at the age of 48. It was only a matter of time before she got the biopic treatment, but if anyone can do The Voice justice, it's legendary filmmaker Kasi Lemmons. Naomi Ackie plays Houston, while Ashton Sanders plays Bobby Brown and Stanley Tucci is her record producer/mentor Clive Davis. The only cause for concern is screenwriter Anthony McCarten, who was also responsible for Bohemian Rhapsody. Oof. HS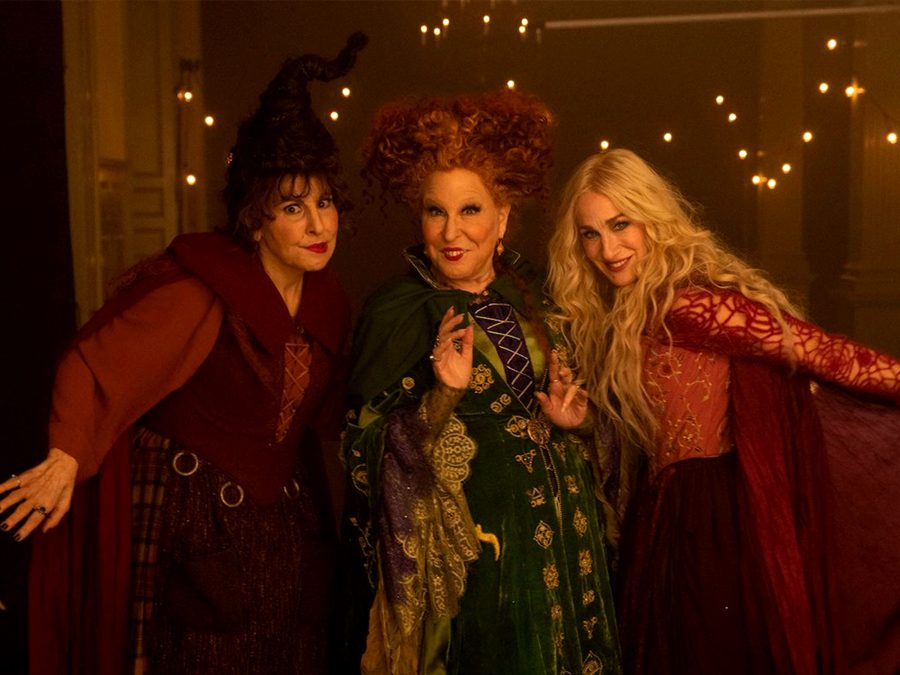 18. Hocus Pocus 2
Was anyone really crying out for a Hocus Pocus sequel? Well, we're getting one anyway. Bette Midler, Sarah Jessica Parker and Kathy Najimy reprise their roles from the 1993 original, as three teenagers must stop the Sanderson Sisters who have returned to present-day Salem. Doug Jones, Tony Hale and Hannah Waddingham are new additions to the cast, plus a score of Ru Paul's Drag Race alumni. Director Anne Fletcher actually started her career as a choreographer before transitioning to films including Step Up, The Proposal, and most recently the charming beauty pageant comedy Dumplin' – so she might just pull it out of the bag. HS
19. Glass Onion: A Knives Out Mystery
Rian Johnson's Knives Out sequel is titled after The Beatles' song from their self-titled 1968 album, which was purposefully written by John Lennon to confuse fans who obsessed over their lyrics. It contains many references to other Beatles songs, and Lennon said it ultimately meant nothing. What might this have to do with the latest Benoit Blanc mystery? Who knows, but we do have eyes on a pretty stacked cast that rivals the first film: Edward Norton, Janelle Monáe, Kathryn Hahn, Leslie Odom Jr., Jessica Henwick, Kate Hudson, and Dave Bautista are all joining Daniel Craig for the next crime caper. HS
20. The Pale Blue Eye
Between playing a God Eater in Thor: Love & Thunder and starring in David O. Russell's next project, Christian Bale's quite busy, but he's found time to make another film with his pal Scott Cooper, who previously directed him in Out of the Furnace and Hostiles. The Pale Blue Eye is based on a novel by Louis Baynard, and sees Bale play a veteran detective named Augustus Landor, who is recruited to investigate a string of murders at the United States Military Academy – where he is aided by a young recruit by the name of…Edgar Allen Poe. Poe's played by the rather excellent Harry Melling, and the rest of the cast is pretty promising too, with Gillian Anderson, Timothy Spall, Robert Duvall and Charlotte Gainsbourg all apparently on board. Cooper is something of an inconsistent filmmaker, but we're here for an Edgar Allen Poe detective story – especially one that's being touted as a horror thriller. HS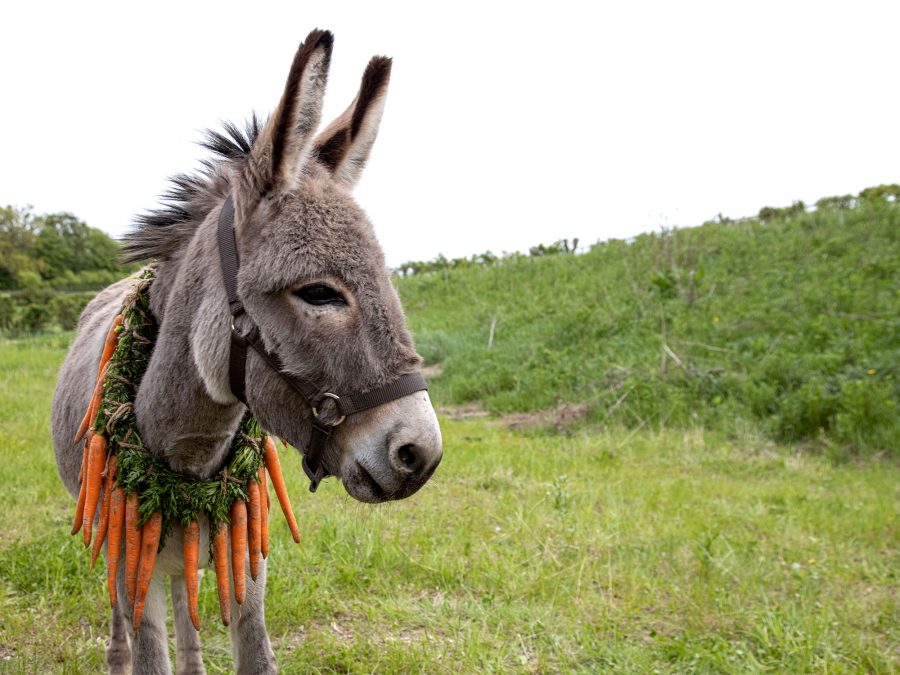 21. EO
For a parade of unceasing, silent suffering, Jerzy Skolimowski's latest makes for a pretty chill meander through the Polish countryside. Credit it to the six donkey actors collaborating for the beatific lead performance, the eyes of spectacular ass EO (pronounced ee-yaw, as in the noise the animal makes) conveying both the withstanding of hardship and his indifference to the many tribulations piled upon him. A spiritual pack mule, he eats some carrots and falls in with a pack of football hooligans and witnesses a murder, sauntering through it all at his own unbothered pace with the nature-guided sureness of the waves lapping up against the shore. CB
22. The Eternal Daughter
It's hard to say if we'll see Joanna Hogg's lockdown film anytime soon – she shot it in secret back in 2020, and speculation has been rife since, but there's no sign of it yet. This is Hogg's fourth collaboration with Tilda Swinton, and has been described as a haunted house film, which sounds extremely intriguing. A24 (who also took on The Souvenir Parts I and II) are distributing it, so they must have been impressed. Is a Venice bow too much to ask? HS
23. The Whale
Darren Aronofsky has been biding his time since unveiling the polarising metaphorical whatsit titled mother! in 2017, and it sounds like he's readied another densely conceptual hunk of work for us to digest. Pun intended, considering that the drama revolves around a morbidly obese man (Brendan Fraser, going way against type in what's shaping up to be a slow-building comeback for the '90s star) mourning the loss of his lover and attempting to reconnect with his teenaged daughter (Sadie Sink, of Netflix's Stranger Things), all while adjusting to his grief-driven weight gain. The heavy-duty prosthetics piled onto Fraser will undoubtedly split audiences, but either way, it's a gift just to have something to feel strongly about. CB
24. Chevalier
Stephen Williams is best known for his work in television, notably on Lost, which makes him directing this historical biopic all the morning interesting. Kelvin Harrison Jr. stars as Chevalier de Saint-Georges, a talented French-Caribbean violinist and composer in the 18th-century French court. His skill leads him to the creme de la creme of French society, but after he falls out of favour with Marie Antoinette, he sees his social standing begin to slip – and uh, the French Revolution doesn't help matters much either. Harrison Jr. is a great young actor, so he could really make this role something special. HS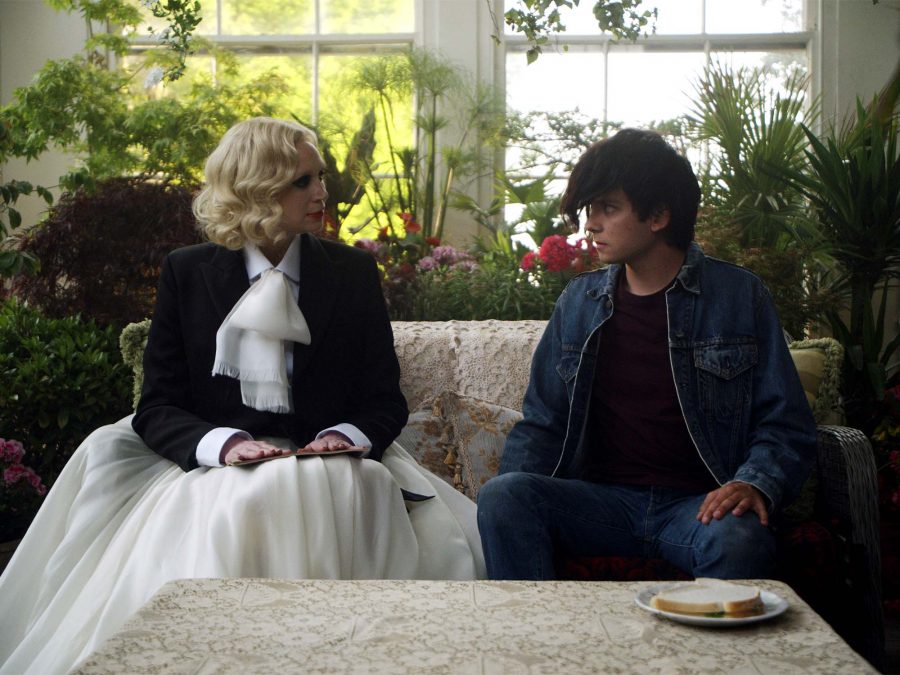 25. Flux Gourmet
In Peter Strickland's arch, squelchy satire of art-world pretension set at the 'Sonic Catering Institute,' dinner is not served, but played. A trio of experimental musicians synthesising noise from food fall prey to infighting, egos, and outside manipulation in what can sometimes feel like an MTV "Behind the Music" special fed through several rounds of garbled translation. Their fetishes and insecurities — particularly those of the chronically flatulent documentarian chronicling the group's residency — rise to the top like so much milkfat, skimmed off with barbed affection by Strickland in his style of inimitable, void-plumbing abstraction. CB
26. Disappointment Blvd
Said to clock in at a whopping four hours, Ari Aster's impending new film is short on intel, the only description being "an intimate, decades-spanning portrait of one of the most successful entrepreneurs of all time." That could mean anything. Scathing stealth Walt Disney biopic? Maybe! What's known for certain is that Joaquin Phoenix will deliver another typically towering performance, backed by Nathan Lane, Patti LuPone, Parker Posey, Stephen McKinley Henderson, Richard King, and Michael Gandolfini — all of whom sorta have period-piece-friendly faces. Those taken to betting may do well to bank on something set around the first half of the twentieth century. The rest of us can only wait. CB
27. Havoc
Gareth Evans has made quite a name for himself between The Raid, The Raid 2 and Apostle, as well as the well-received television series Gangs of London, and his next action-thriller promises more high-stakes adrenaline, likely with some nifty stunt choreography too. Tom Hardy, Forrest Whittaker, Timothy Olyphant and ​​Luis Guzmán are among the cast in this story of a drug deal gone wrong and a detective attempting to rescue a politician's estranged son, but perhaps the most intriguing part of Havoc is that it was shot in Wales – Hardy was spotted at the Barry Island Pleasure Park. How this does or does not factor into the film remains to be seen, but as film fans may remember from Locke, we do know Hardy loves to attempt a Welsh accent. Here's hoping we get one in Havoc too. HS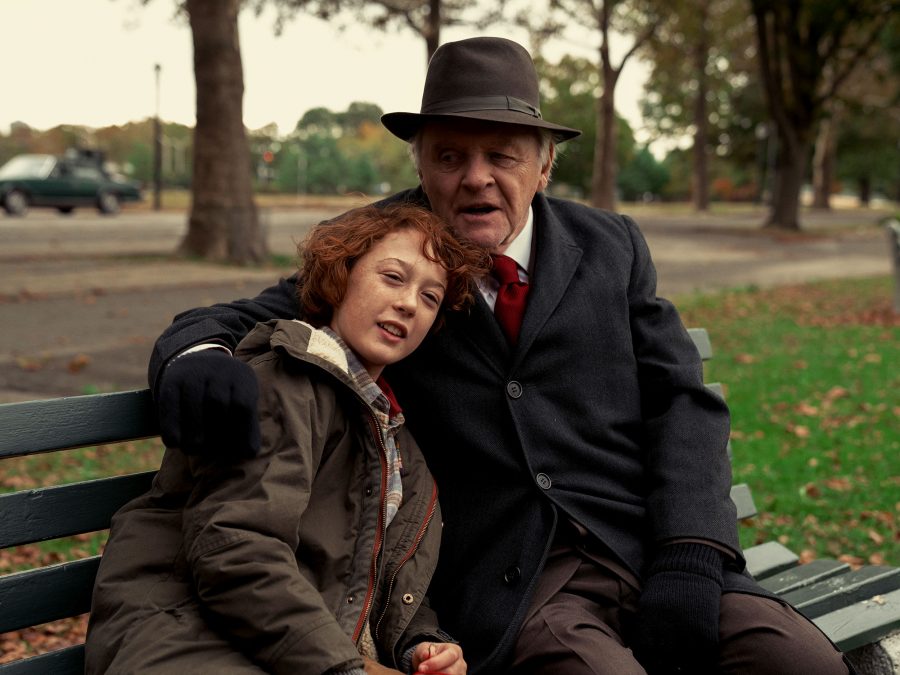 28. Armageddon Time
James Gray's poignant work of dramatised memoir garnered some of the most positive notices out of the Cannes Film Festival, with special commendations (of the Oscar-prognostication variety) reserved for Jeremy Strong and Anne Hathaway as the loving, imperfect parents to Gray's pint-sized stand-in. When not busy avoiding threats of grounding or his dad's belt, little schmendrick Paul Graff (Michael Banks Repeta, one to watch) dreams of stardom as a painter, learns a little about social stratification in his fledgling friendship with classmate Johnny (Jaylin Webb), and bonds with his refugee grandfather (Anthony Hopkins). It's peak GFTJ — IYKYK. CB
29. Resurrection
In this house we love and support Rebecca Hall – after the success of her directorial debut Passing, she's back in front of the camera in Andrew Semans' psychological thriller, which premiered at Sundance earlier this year. Hall plays a woman desperately trying to protect herself and her teenage daughter from her abusive ex-partner, played by Tim Roth, who returns after a 22-year absence. It's worth going into Resurrection not knowing much about it, as there are some truly buck wild moments, including one monologue from Hall which I'm still thinking about six months later. HS
30. War Pony
Directors Riley Keough and Gina Gammell won the Camera d'Or for best first film out of the Cannes premiere of this slice-of-life drama set on the Pine Ridge Indian Reservation in South Dakota. There, a pair of Lakota boys (Jojo Bapteise Whiting and Ladainian Crazy Thunder) struggle along separate yet parallel paths, cash-strapped and knocked around by lives that force them to grow up fast while still ultimately being kids goofing around. The naturalism of the locally-cast actors anchors what could've been non-stop misery in a grounded register, the pointed critiques about the undue hardships faced by this community paired with the sort of fidgety adolescent ennui that comes from long summer days with nothing to do. CB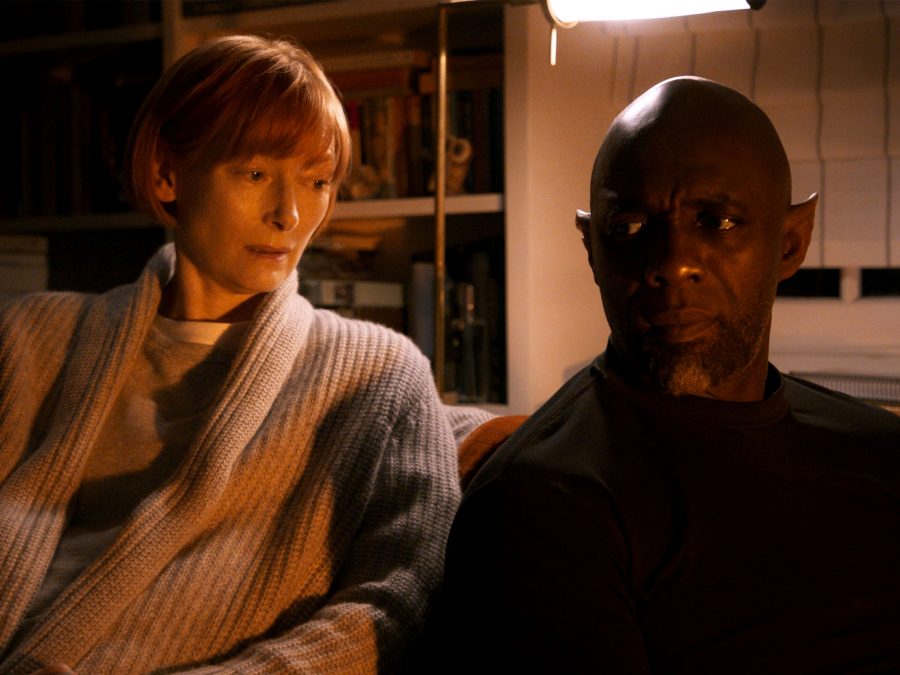 31. Three Thousand Years of Longing
Narratologist Dr. Alithea Binnie (Tilda Swinton) picks up a lamp while passing through Istanbul for an academic conference, and lands in a story she knows all too well: a djinn (Idris Elba, CGI'd up to a massive scale sure to delight gigantism fetishists) pops out of the curio with an offer of three wishes, a setup that Binnie has been around long enough to recognize as an ironic comeuppance waiting to happen. His ensuing effort to convince her of his good intentions slingshots the film into a maximalist fantasy that could only come from George Miller, a grandiose vision teeming with lost love, wild creatures, and swooping camerawork. At its tender heart, it's a tribute to the oral tradition of yarn-spinning, brought to dazzling life by the visual component of cinema. CB
32. Bones and All
That Italian scamp Luca Guadagnino is already filming his next picture (Challengers, a tennis drama starring Zendaya, Josh O'Connor and Mike Faist and scheduled for an August 2023 release) but all eyes are on his "cannibal love story", starring Timothee Chalamet and Taylor Russell and hitting cinemas in November. Adapted from Camille DeAngelis' 2016 novel, it sees Russell play Maren, a disenfranchised teenager who embarks on a romance and a road trip with drift Lee (Chalamet) through Regan's America. If reports are to be believed, they're joined by an enticingly starry cast of Mark Rylance, Michael Stuhlbarg, André Holland, Jessica Harper, Chloë Sevigny, Francesca Scorsese, and David Gordon Green. One thing's for sure: the stans are going to eat this one up. Literally. HS
33. The Nightingale
The Fanning Sisters, together at last! Mélanie Laurent directs Dakota and Elle in this adaptation of Kristin Hannah's 2015 novel, set during the German occupation of France as two sisters try to survive and resist Nazi rule. Vianne and Isabelle are estranged from each other and their father, as the Second World War begins, their paths diverge, but both must face the harsh reality of oncoming war in their homeland. The film was initially scheduled for December this year but appears to have been pulled from Sony's roster – here's hoping it makes an appearance in the near future. HS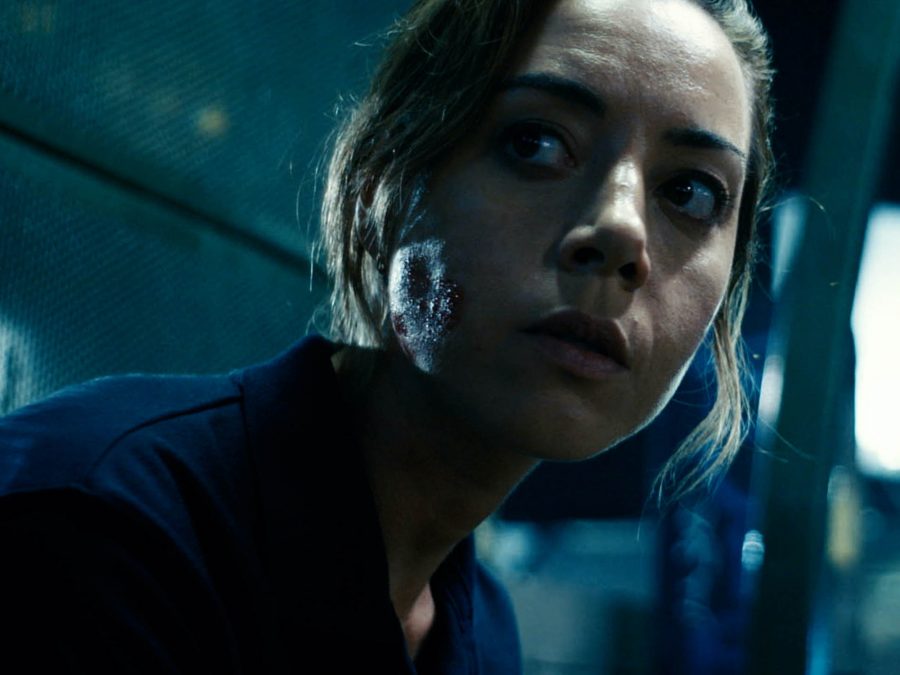 34. Emily the Criminal
Aubrey Plaza plays a college grad with a criminal record and crushing debt in John Patton Ford's feature debut – a highlight from this year's Sundance Film Festival. Looking for a way out of her dire situation, the titular Emily becomes embroiled in a credit card scam, but soon finds herself in over her head. It's a stylish thriller and something we haven't seen from Plaza, but the film also makes some salient points about the criminal justice system and concept of a victimless crime. HS
35. Close
Lukas Dhont's second feature was a Cannes darling and took home the Grand Prix prize, as well as a Mubi distribution deal for the UK and A24 representation in the USA. It's the story of two young boys, whose close friendship is cut short after a tragic incident – you'll want to emotionally prepare yourself for this one, which left nary a dry eye in the house at Cannes during its premiere. A tender, closely-observed portrait of childhood relationships and grief, it's a film with a piercing approach to difficult subject matter that pulls no punches, and features magnificent performances from its young stars, Eden Dambrine and Gustav de Waele. HS
36. The Wonder
Author Emma Donohue's novel Room was adapted to great success back in 2015, earning a Best Picture nomination and a win for actress Brie Larson – this is the second of her books to make it to the big screen, this time with Sebastian Lelio at the helm. Florence Pugh plays a nurse who is called to a small Irish town to watch over an 11-year-old girl, who is reported to have gone months without eating and has become a local celebrity as a result. Her faith in science is tested as a result, though she also forms a connection with a local journalist reporting on the curious case. Pugh's joined by Niamh Algar, Ciaran Hinds, Toby Jones, Elaine Cassidy and Tom Burke, and with Ari Wegner on cinematography duties, you know it's going to look beautiful if nothing else. HS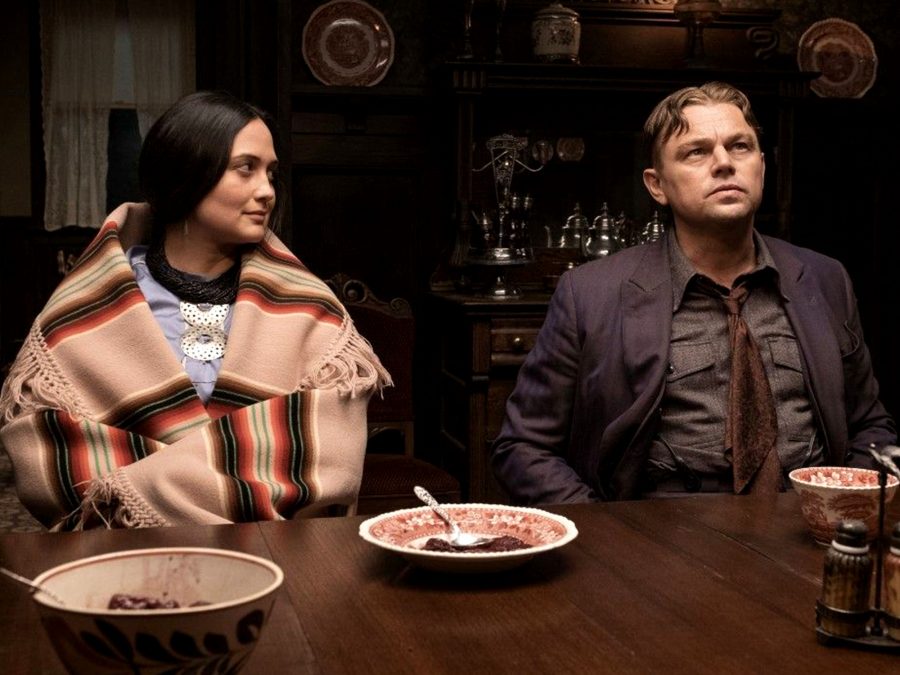 37. Killers of the Flower Moon
It's a new film by Martin Scorsese! Fine, for those of you who require more than seven words of convincing: Jesse Plemons plays an ol'-fashioned lawman come to 1920s Oklahoma to suss out the varmint responsible for the string of murders perpetrated in the local Osage tribe, his investigation backed by a young J. Edgar Hoover in the last days before the 'Bureau' would be rebranded the FBI. Could the culprit be local cattle magnate William Hale (Robert De Niro), his crimes possibly motivated by a distaste for his nephew (Leonardo DiCaprio) and his decision to marry an Osage woman (Lilly Gladstone)? Any way you slice it, the master director's first proper dalliance with the Western will be a capital-E Event, unmissable for devotees of the American cinema. CB
38. Women Talking
It's not as if Sarah Polley has spent the last decade sitting on her hands — she's made a short, done a bit of exec-producing for her fellow Canadian talents, written some TV and directed some more. But it's still heartening to see a filmmaker of such skill back in the director's chair on a proper feature project for the first time in about a decade, and tackling such a delicate topic in her grand return. Her drama convenes a group of eight Mennonite women (Frances McDormand, Claire Foy, Rooney Mara, and Jessie Buckley among their number) in a secret hay-loft quorum so that they can determine what to do about the culture of normalised rape in their community. Whatever their choice, Polley's pet themes of female suffering and resilience will be front and centre. CB
39. Honk for Jesus. Save Your Soul.
Adamma Ebo's debut feature (adapted from her 2018 short of the same name) stars Regina Hall and Sterling K. Brown as a megachurch power couple, attempting to rebuild their congregation following a scandal. They've hired a documentary team to film their journey, but with rival preachers waiting to fill their shoes, the journey to salvation is a difficult one for Trinitie and Lee-Curtis Childs. Ebo (along with her producer sister Adanne) has been tapped to work on the Donald Glover Mr. and Mrs. Smith television series over at Amazon next, so they're about to be megastars – best get in on the ground floor and check out this dark comedy, which was a highlight from Sundance earlier this year. HS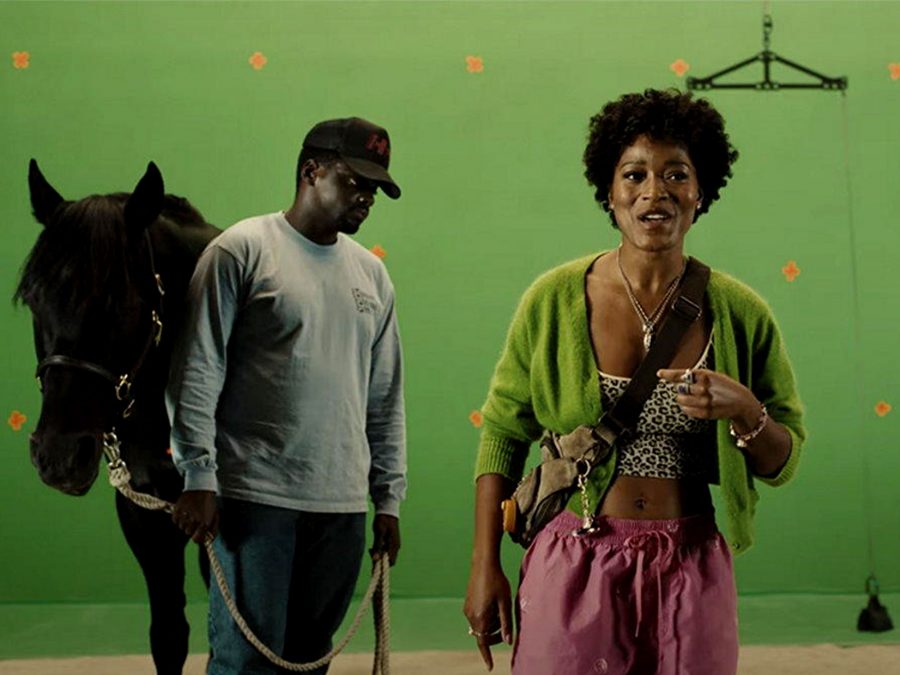 40. Nope
With a couple of trailers now online, we know a bit more about Jordan Peele's next horrorshow than we did at the year's outset. Daniel Kaluuya and Keke Palmer play horse-trainers at an inland ranch servicing the film industry out in LA, a pair shocked to find their family's parcel of land frequented by alien visitors in B-movie flying saucers. They figure that capturing the extraterrestrials on video could be their ticket to instant stardom, and set out to make a movie themselves instead of just assisting from afar. With Peele, there's always a deeper game of subtext at play beneath the genre exterior — perhaps a commentary on the roles Black professionals have played in American entertainment, filtered through little-green-men paranoia? CB
41. The Cow Who Sang a Song Into the Future
Cows are so hot in cinema right now – First Cow, Cow, and now The Cow Who Sang a Song Into the Future. Chilean filmmaker Francisca Alegria's magical realism drama centers on a dysfunctional family deeply impacted by a suicide years previous, who experience the sudden return of a loved one which forever changes their lives. Alegria previously won a jury prize at Sundance for her short 'And the Whole Sky Fit in the Dead Cow's Eye' so she clearly has some strong feelings about our bovine friends. HS
42. Showing Up
A longtime professor at Bard, Kelly Reichardt intimately understands the petty indignities of balancing a career in the arts with the collegiate BS necessary to keep the bills paid, a tension translated into gentle levity with this low-key, low-stakes comedy. Michelle Williams returns to the steely, exasperated mode only accessed in her Reichardt collaborations as a little-known Oregonian sculptor with more distractions than talent, juggling a dysfunctional family and irksome colleagues while prepping for the exhibition that probably won't be the big break she's hoping for. Humble in its ambitions, annoyed yet affectionate in its lampooning of scene politics, it's another sublime work from a filmmaker who can do no wrong. CB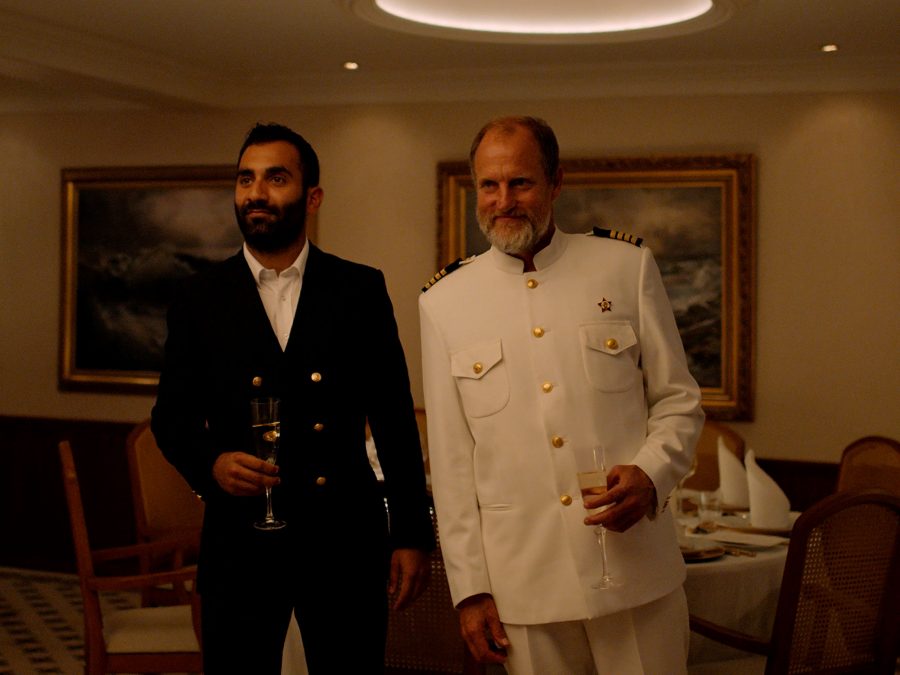 43. Triangle of Sadness
Ruben Ostlund's latest arrives anointed as the 2022 Palme d'Or winner, so make of that what you will. Harris Dickinson's performance as a male model whose holiday with his influencer girlfriend goes awry was one of the festival's highlights, and regardless of where you land on Ostlund more generally, it can't be denied that the man always swings for the fences. Set on a luxury cruise ship beset by a series of unfortunate events (including a visceral outbreak of food poisoning) the passengers soon see their social hierarchy upended when everything goes to pot. Toilet humour and class critique abound, as well as Woody Harrelson as the ship's alcoholic Marxist captain. All aboard! HS
44. Tuesday
Not too much is known about the debut feature from the Croatian Daina O. Pusić, or for that matter about her, seen here with a moustache and covered in blood. She's only got a handful of shorts to her name, but she's got significant backing from both the BBC, the BFI, and A24 for the "mother-daughter fairy tale" expected to land a festival berth this fall. And she's got a bona fide star in lead Julia Louis-Dreyfus, ostensibly the mother appearing alongside Lola Petticrew (last seen as a human under the impression they're a parrot in the oddball Wolf) as her daughter. Wherever the story goes from there, Pusić has earned a lot of good faith from a lot of industry players, and arthouse audiences will be curious to see what they saw. CB
45. Eureka
It's been eight long years since the last feature from Argentina's Lisandro Alonso, but students of his work are used to waiting a long time for things to happen. The slow cinema trailblazer brings his disorienting, stylized methods back to the wilds of his home nation for a Western, of a sort; Viggo Mortensen plays a hard-bitten rough rider on the hunt for his missing daughter and the no-good suhmbitch (Iranian-British filmmaker Rafi Pitts) what done took her. Sounds like a down-the-middle John Ford homage, but when it comes to the cerebral and unpredictable Alonso, a plot synopsis can only do so much to capture what he's really doing. CB
46. Bardo (or False Chronicle of a Handful of Truths)
Alejandro González Iñárritu has been away for a while – it's seven years, to be exact, since his bleak bear-heavy The Revenant was released and finally won Leonardo DiCaprio his Oscar. He's back with another long-titled film co-written by Nicolás Giacobone, this time set and filmed in his native Mexico and starring Daniel Giménez Cacho. Reportedly Bardo sees "a renowned Mexican journalist and documentary filmmaker, returns to his native country facing his identity, familial relationships, the folly of his memories as well as the past and new reality of his country" It's also the second film Darius Khondji has shot in 2022 – the other being James Gray's Armageddon Time. As Netflix has distribution rights, Venice feels like a likely premiere spot for this one (21 Grams and Birdman also opened there). HS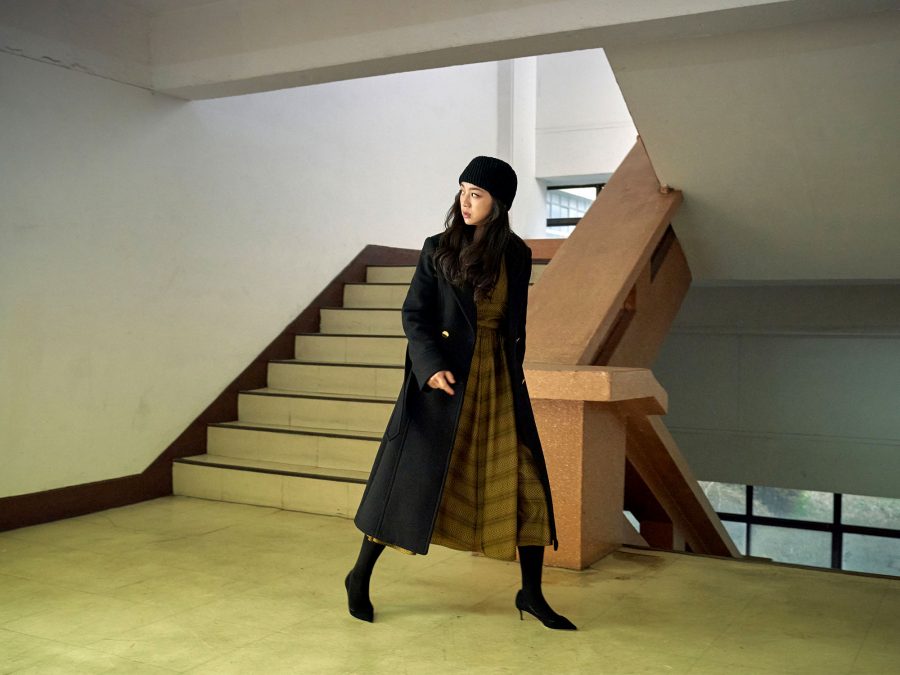 47. Decision to Leave
Park Chan-wook's sultry neo-noir about a detective who becomes embroiled with the wife of a dead man premiered at Cannes, and is a flagship global release for the good folk over at Mubi. It's an icy drama about connection and loneliness, with stand-out work from Tang Wei. Folks hoping for something more akin to Chan-wook's Oldboy or Vengeance films might be disappointed, but the change of pace is quite novel, and the juxtaposition between the coastal and mountainous regions of South Korea is used to great effect. Do you love to yearn? Then this is truly the film for you. HS
48. Empire of Light
Sam Mendes' wildly successful war epic 1917 was highly thought of by both critics and audiences, so the pressure is on for his next film, set in an English coastal cinema during the 1980s. He's opted for a completely different genre this time – Empire of Light is a romance, with a plum cast of Brit talent in Olivia Colman, Colin Firth, Toby Jones and Michael Ward. Written during lockdown, Mendes has said this is an "extremely personal story" about cinema and finding love in unlikely places. One thing's for sure: your mum is probably going to love it. HS
49. De Humani Corporis Fabrica
In a year that's already given us a new film by David Cronenberg, the most shocking, stomach-turning, ultimately miraculous exploration of the human body instead comes from the Harvard Sensory Ethnography Lab. The avant-garde documentary filmmaking team (led here by Véréna Paravel and Lucien Castaing-Taylor, of the deep-sea fishing freakout Leviathan) fed newly developed micro-cameras into the deepest recesses of patients at a handful of French hospitals, breaking up the intense passages of prostate-draining and eyeball-scraping with glimpses of the goings-on at these large, complex institutions. Their cooperative functioning isn't so different from that of the organ systems we see with more clarity than ever, as beautiful in their harmonious design as they are ghastly. CB
50. Blonde
Word has it that Netflix has gotten gun-shy about releasing their hot-ticket Marilyn Monroe quasi-biopic, featuring sex bomb Ana de Armas as a fictionalized take on one of the most glamorous screen idols to have ever lived — maybe it has something to do with the rumored NC-17 rating for passages of intensely graphic sexuality, or director Andrew Dominik's stated refusal to budge one inch on recutting or censorship. In any case, he's stated his hope that the long-awaited character portrait gets a premiere at the Venice Film Festival later this fall, and Netflix maintains that it'll be out for the public by the year's end. CB
Published 24 Jun 2022