A dispatch from TIFF 2022, and how the past looms large over Romanian film culture.
On my last day in Cluj, the historic capital of Transylvania, I went into a cafe to order a cold brew. Behind the counter stood a girl from Ukraine. She told me that she grew up close to the Romanian border and had fled her country the moment Russian forces invaded. Although she missed her hometown, she liked Cluj well enough – and for good reason. Romania has been on the forefront of the Ukrainian refugee crisis, a position its people readily accepted in spite of their limited resources. While the Romanian government offers financial assistance to Ukrainian families, volunteers line up to help them settle into their new surroundings.
This cross-cultural comradery is also reflected in Romania's culture scene, specifically in the 2022 Transylvania International Film Festival. This festival, also known as TIFF, was founded in 2001 by the Association for the Promotion of Romanian Film, and is the first Romanian film festival to accept features produced outside Romania.
This year's event, which took place in Cluj between June 17-26, screened a number of films from Ukraine. These included 2021's Reflection by Valentyn Vasyanovych and Oleg Sentsov's Rhino, which was released the same year. Reflection follows a Ukrainian surgeon who is captured by Russian forces in the 2014 Crimea crisis. The subject of Rhino – a criminal rising in the ranks of the Ukrainian mafia during the 90s – is slightly less politically relevant, though its director is anything but; Senstov was arrested in 2014 for protesting the annexation of Crimea and sentenced to 20 years in prison.
In addition to screening Ukrainian movies, TIFF also staged a concert from the Ukrainian band DakhaBrakha and served traditional Ukrainian food. Ukrainian nationals were given free access to the festival's programming, while films competing in the children and young adult sections were shown with Ukrainian subtitles.
Ukraine plays a key role in the festival's annual theme: "Make Films, Not War." This theme was chosen shortly after the war in Ukraine started. "There was a lot of fear and worry," festival director Tudor Giurgiu told me, "so we decided to mirror this in our programming." The theme, picked by Giurgiu's colleague Mihai Chirilov, is a play on the anti-war protests from 60s America, with a cinematic twist: the festival's official poster shows a camera being pointed like a gun.
"The role of a film festival," Giurgiu continues, "is to provoke people and give them a broader understanding of sociopolitical issues." This is why he fought to show the documentary Navalny, a film that challenges the many fake narratives circulating around Vladimir Putin in Eastern Europe, but which – sadly – is only available in the United States through HBO Max.
TIFF showed some Russian movies, too. With many film festivals boycotting the country at large, Giurgiu and his team decided to make an exception for filmmakers taking a stand against the Kremlin. This led to a somewhat controversial screening of The Execution. While its director, Lado Kvataniya, is against the invasion, his thriller about a Soviet serial killer was partially funded by Russian state institutions.
Although the festival has only been around for a few short years, it has already evolved into a must-see attraction for the people of Cluj. When bar hopping across the city's brightly-lit historic center, I struggled to find a single Romanian student who hadn't bought their tickets.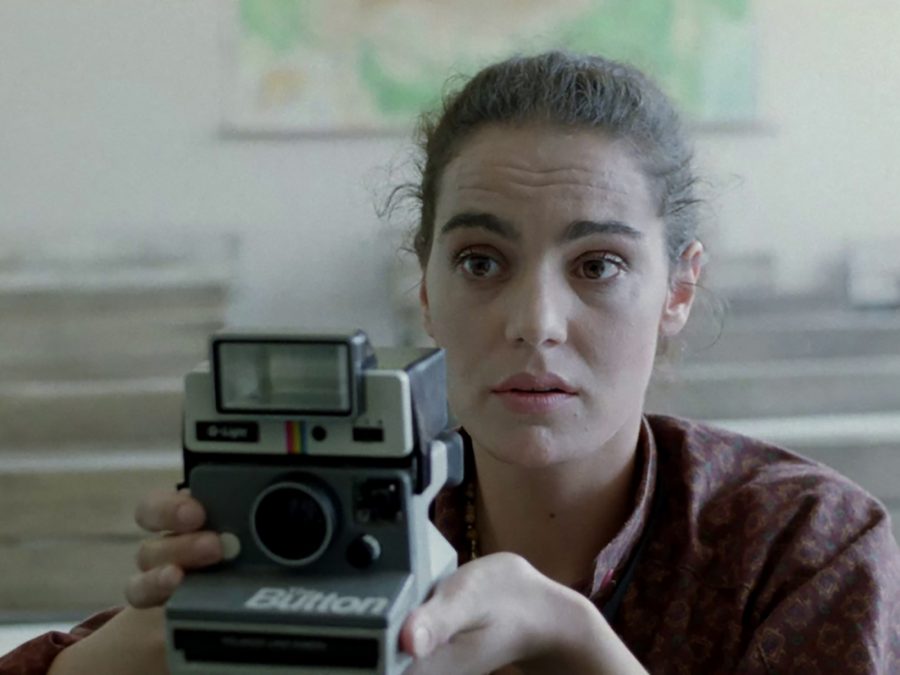 Independent filmmakers working in the country are equally enthusiastic, as the festival offers a unique opportunity to get their work in front of an audience. According to Giurgiu, TIFF always tries to give space to films that did not receive funding from the Romanian National Film Center. This year saw the world premieres of no less than two first-time directors: Victor Canache's The Goat and Her Three Kids, based on a popular Romanian folk tale; and Ligia Ciornei's Clouds of Chernobyl.
Clouds of Chernobyl (alternatively titled 1986: The Lost Year) is a particularly relevant film. Set in communist Romania, it tells the story of a young woman who is forced to get an abortion in the wake of the Chernobyl nuclear disaster. The film is based on a true story, with countless women from the time period ending their pregnancies due to a fear that radiation exposure would cause their children to come into the world with horrible birth defects.
Among the many other highlights of TIFF 2022 was a special screening of Nosferatu, about a manhunting vampire. The famous German expressionist film, which recently celebrated its 100th anniversary, is one of several pieces of foreign media that, alongside Bram Stoker's Dracula, helped give Transylvania its reputation as the hiding place of myths and monsters.
Many Romanians view this reputation, which hardly matches the reality, as both a blessing and a curse. At the end of our conversation, Giurgiu confessed that they call themselves the Transylvania International Film Festival "because 'Transylvania' is the only name that sells." Screening the obligatory horror film like Nosferatu is, by extension, a necessary evil.
When you really think about it, though, the festival's name is still somewhat appropriate. To Romanians, Transylvania refers not to the birthplace of Dracula, but a part of the country that has historically been populated by people of Romanian, Hungarian, German and – indeed – Ukrainian descent. This multicultural past is deeply ingrained in the DNA of TIFF, which seeks to expose audiences to films across the globe, from Sibiu to South Korea.
Published 28 Jun 2022