When Gillian Robespierre's Obvious Child was released in 2014, it set a new standard for the portrayal of abortion in media. Many previous films that dealt with the subject often focused on the difficulty of getting an abortion or the painful choice that it can be – In many cases, characters eventually rule it out as an option. Obvious Child was refreshingly realistic – when Donna (Jenny Slate) discovers her unplanned pregnancy, abortion is the obvious choice for her, and since she's in New York in 2014, it is incredibly easy for her to arrange one. Her mother supports her, her friends support her, and the guy who got her pregnant supports her. In her stand-up comedy set the night before her abortion, she even makes jokes about it and reflects on what gave her confidence in the decision.
Abortion isn't the only thing Donna is dealing with. Her life at the time is a series of unfortunate events, and an unplanned pregnancy is just another one of them. She's going through a breakup, her comedy material is tanking, the bookstore she's worked at for the past five years is closing… just to name a few. In an interview with Salon, Jenny Slate said about her character having an abortion that "it's like we treat it like something that is normal. And in normal life, people have friends that have abortions. People have abortions themselves. And it's not a giant plot point. It's different for everybody. And I think because there is that respect there, people see the love and get that more than anything else".
Donna ends up knowing two people personally who have also had an abortion: her friend Nellie and her mom. Both women are open about their experiences with the procedure – Nellie had hers not too long ago and is able to console Donna that it will happen quickly and easily. Donna's mom got her abortion back in college, before Roe v. Wade, and had a more difficult time with it but still expresses that she is grateful she did it. Rarely in films these days are we able to see multiple women talk about their different experiences and acknowledge that it's not uncommon.
Planned Parenthood's Senior Director of Art & Entertainment Caren Spurch has spent years helping shape the representation of abortion in art to a place that pushes boundaries and makes people think. "We're never going to change these policies unless we change the culture, and the way we change the culture is through art," Spurch argues in an interview for Indiewire. Discussing the importance of Obvious Child to film and culture, Spurch has said that the "film changed the way people in my organization think about the arts, and it really gave other content creators the courage to include these storylines". The writer and director of Obvious Child, Gillian Robespierre, worked with Planned Parenthood in the production of the film and even shot a few scenes at a local clinic. This allowed them to accurately portray what the experience of getting a legal abortion is like, something that has often been misconstrued for dramatic effect in other media.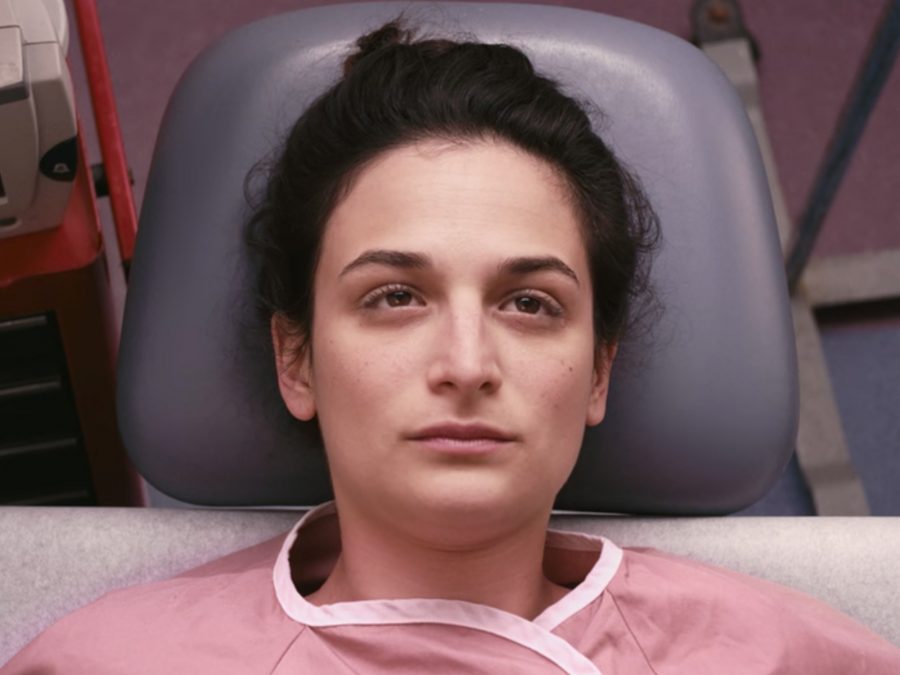 It's been some time since the release of Obvious Child. According to Planned Parenthood, many abortion centers in the United States have been defunded and closed in the years since, over 300 laws restricting abortion have been enacted in numerous states (including a record-breaking 100+ in 2021), and the pandemic has been used as a method of making the medical procedure inaccessible. Not to mention the major reversal of Roe v. Wade by the Supreme Court this past weekend, which has already allowed states with trigger laws to ban abortion entirely. Looking back on Obvious Child now, it's less about the reality of abortion in the present day and more about what it should be, where the most difficult part of arranging an abortion is having to choose whether to have it on your mother's birthday or on Valentine's Day.
Other "abortion films" that have come out in recent years reflect this downward spiral. These films are honest and important – they share the past and current reality of what pregnant people must go through to get an abortion. Popular indie films like Unpregnant and Never Rarely Sometimes Always, both released in 2020, do a great job of showing the obstacles people have to go through nowadays to receive abortion care: taking a road trip, hiding it from loved ones, and visiting "doctors" that are unreliable. Some films take us back to the days pre-Roe and to other countries: Happening follows a young woman facing an unwanted pregnancy in France in the 1960s when abortion was illegal. Call Jane recalls the real-life Jane Collective, an underground group of women who organized illegal abortions in Chicago. As previous rights to abortion are reversed, it's scary to watch these films and know that they'll no longer be issues of the past.
What's still missing from the representation of abortion in film? Right now, most of the characters in film and TV who have abortions are white, cisgender, and unmarried women. In reality, a majority of people who have abortions are already mothers, and a disproportionate number of Black and Hispanic people get abortions. There are an infinite number of stories and situations when it comes to the reality of abortion, and very few have been told in an honest and sympathetic way. Most importantly, we need more films like Obvious Child, which show abortion as it really is: normal.
If you live in the US and are looking for an abortion provider, check out abortionfinder.org or prochoice.org for a brick-and-mortar clinic, and plancpills.org/guide for information on abortion pills. For counseling on pregnancy options, all-options.org is a great resource. For funding and practical support, go to abortionfunds.org and apiarycollective.org/pso-list.
Published 29 Jun 2022