The Minions scarcely feature in this screwball supervillain origin story that's shamefully short on lols.
I'm sorry but this is not a Minions movie. Who is the correct person to direct my ire/a lawsuit against for this matter? By my strict calculations, the film Minions: The Rise of Gru, focuses on the googly-eyed monkeyshines of the aforementioned "Minion" characters for less than the legally-required 63.5 percent that would justify the film's misleading Minion-based nomenclature.
Imagine tottering along to the cinema, gathering up all the yapping knee-highs, shelling out a small fortune for snacks, everyone ready-and-primed to enjoy an animated spin-off blockbuster that focuses on the best and funniest characters in the Despicable Me franchise, and finding that you've been massively short changed. I would argue, m'lud, that this is in fact a Gru movie rather than a Minions movie. It's the fourth Despicable Me movie. The titular suffix "The Rise of Gru" is doing too much heavy lifting.
Shifting away from legal questions regarding the movie's title and marketing, its general lack of focus on the Minions also serves to make it an inferior product. Its story, which zeroes in on aspirant pre-teen super-villain Gru (voiced by Steve Carrel), is more interested in celebrity criminal cadre The Vicious Six, led by Taraji P Henson's Belle Bottom, than it is on the little yellow fellows we all love so much.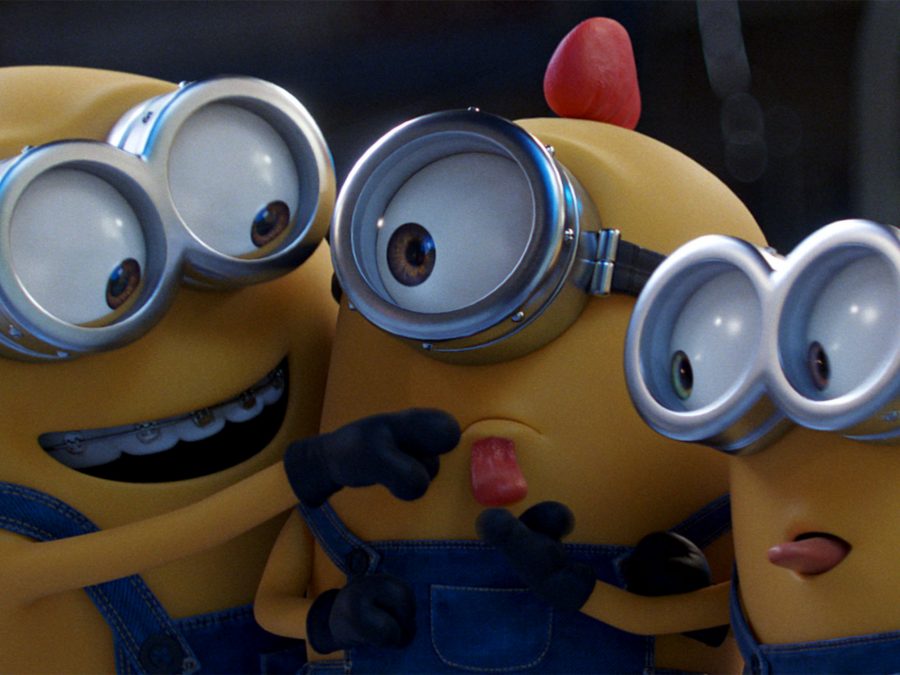 Kevin, Stewart and Bob all get a semi-decent run out, and there's a sequence in which they're being taught Kung Fu which does, in fact, raise the odd smirk, but in the main this is a film which has absolutely nothing new to say about the Minions, who they are, their drive, their dreams, their evolution as characters and as a world-beating brand node. What's the point in having the full power of the Minions IP at your fingertips and then doing absolutely nothing with it?
The general dearth of direction on this project creeps over to the script itself, where scene after scene falls strangely flat. It's like, not only have the makers not given themselves a conceptual/thematic north star, but they've flubbed the little comic interludes that not only justified but bolstered the first spin-off film.
It's by no means horrendous or offensive, but it's just a chronic bore, another film that will likely join the Billion Dollar Box Office club, but not a single person will be able to tell you how and why it managed to get through the front doors. Gru, it transpires, is short for Gruel, of the cinematic variety. And to the scads and scads of adults set to accompany their younglings to this terminally mid affair, take along your Sudoku and a reading light and thank us later.
Little White Lies is committed to championing great movies and the talented people who make them.
By becoming a member you can support our independent journalism and receive exclusive essays, prints, monthly film recommendations and more.
Published 29 Jun 2022
Anticipation.
The first Minions movie was fine. Even a "same again" affair would be welcome.
Enjoyment.
Lacklustre, joke and charm-free yellow dirge.
In Retrospect.
Someone better figure out what to do with the Minions, and fast. The makers of this film have no idea.