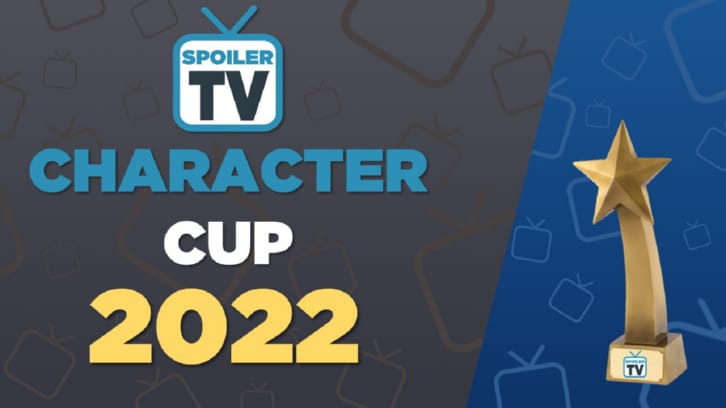 Today we have the last set of polls for round 1 and some of my favorite characters have landed in this part of the brackets. I can't wait to see how they do. So far, the following characters have made it to round 2: OA Zidan, Lea Dilallo, Dexter Morgan, Sherlock Holmes, Leo Fitz, Raymond Reddington, Wanda Maximoff, Bucky Barnes, Rebecca Pearson, Ted Lasso, Lucas Bouchard, Yelena Belova, and Olivia Benson. Hopefully, some of your favorites are still in there. Over in the prediction contest, Ruth A and no name are in the lead with 10 correct picks each. A and AlexLav are in second with 9 correct. Congrats to all!
Below is a link to all the 2022 Character Cup posts, the prediction contest, a current set of brackets, and most importantly, the daily TV Talk Topic. We have a new TV Talk Topic every day and all are encouraged to participate. It's my favorite part of the contest. I will post the prediction contest leaders when I get back this evening.
The Character Cup goes by very quickly so don't forget to check SpoilerTV every day to vote, look at the prediction standings, and participate in the daily discussion. For those of you with underdog characters, get the word out now because round 1 is where the biggest change can happen. Happy voting!
Prediction Contest
Round will end at approximately 11:30 am CST on Friday, July 29. We will take a short break between rounds 1 and 2, with round 2 starting on Sunday.
1. Don't take it too seriously! Have fun. Discuss. Play nice.
2. Cheaters suck! – Only one vote per person per poll please. While we will do our best to keep this contest running smoothly, it's up to each person to follow the rules. This Cup is just a fun little piece of internet fluff. It won't get anyone's show renewed or un-cancelled. It has zero effect on ratings. It won't be seen by anyone who has any power in the TV industry, so there is zero reason to cheat. All cheaters do is disrespect themselves, their fandom, their show, the actors, and this community. Just don't.
3. Focus on characters, not people. Talking about what you like and dislike about a character is encouraged. Going after actors or fans is not.
4. The aliens have not landed. There's no conspiracy here. I will do my very best to keep the contest running smoothly, but I do make mistakes. I apologize in advance for any technical difficulties, spelling errors, and general absentmindedness. Let me know and I'll fix it.
5. Comments are life. As you anxiously await the return of your shows, why not distract yourself with a little TV Talk? Each day is a new topic so even if your favorites are out, you can still discuss. While this contest is just a silly little distraction, the conversation here dives deep, so jump on in.
6. Nuts and Bolts – All polls are active for around 24 hours. The winners advance to the next round. In the case of a tie, both characters go to the next round. New polls should go up every day and polls may sometimes overlap each other. Any questions? Ask away in the comments.
TV Talk Topic: Polarizing Characters
With the rise of the antihero in TV, there are many characters that cause people pause. Who are those characters that you love to hate? Which characters do you find most interesting despite (or because of) their major flaws? What makes a character fascinating even if you do not necessarily like them? (Thanks to Nuca for the topic suggestion.)