Cate Blanchett is on top form as a conductor who experiences a swift fall from grace in Todd Fields' piercing psychodrama.
Meet Lydia Tár. She's the chief conductor of the Berlin Philharmonic, is soon to record Mahler's 5th Symphony and is a fervent patron of the arts. So says New Yorker staff writer Adam Gopnik (playing himself), on stage with his subject and reading the carefully constructed biography penned by Tár's assistant Francesca (Noémie Merlant) at the New Yorker Festival allowing Tár to promote upcoming book 'Tár on Tár'.
It's clear that Lydia Tár takes herself very seriously, performing the perfect upper-middle-class artist to a room full of admirers. But it's not all work. She lives in Berlin with her wife and concertmaster Sharon (the always great Nina Hoss) and their daughter Petra in a Brutalist-style apartment so cold, you'd think no one's lived there for years. But it all comes crashing down when she's accused of abusing her power to sleep with young female members of her orchestra, one of whom committed suicide.
Tár, Todd Field's portrait of the artist as an abuser, is the funniest horror film of 2022. In an early scene, Tár is seen delivering a lecture to a group of her Juilliard students and starts chiding one of them, Max, for rejecting the masters of classical music (specifically Bach) on their personal lives and views they held. What we witness isn't two people on equal footing having the infamous the "Art vs Artist" debate, but instead someone in a position of power using every rhetorical trick they've accumulated over the years to ridicule a person she deems beneath her. Blanchett adorns Tár's ridicule with humour and the wisdom of an older mentor – an excellent "U-Haul Lesbian" joke is delivered with the mannerisms of someone who just walked out of lesbian's 'Dream Wife' Pinterest board.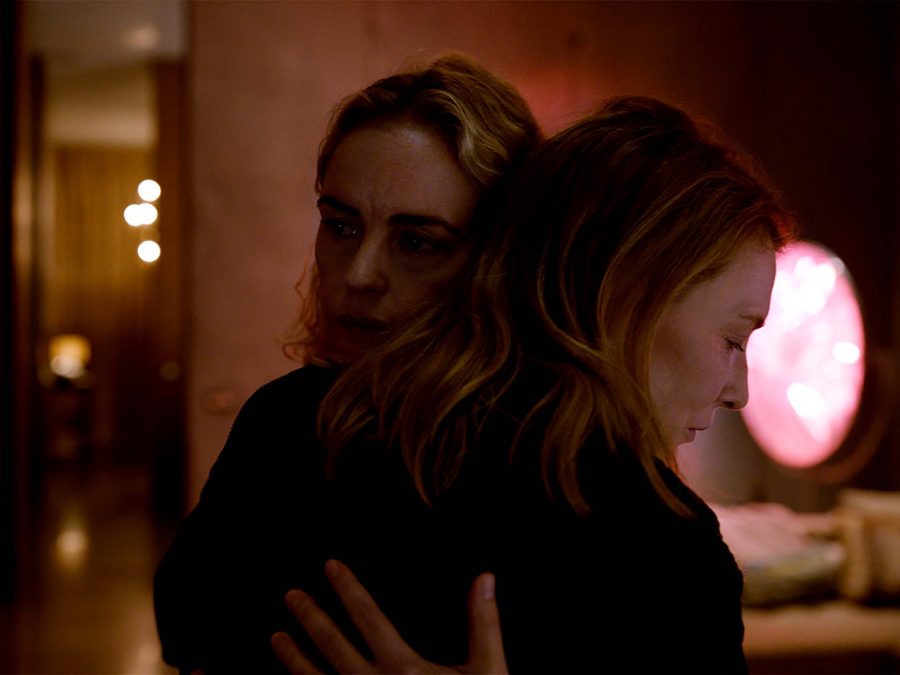 When it comes to the subject of abusing power, Lydia Tár is not a man like most of her cinematic predecessors, nor does she want to be one. It's hard to believe she lives in Berlin, for it seems like the life she's leading is of the kind that can be lived anywhere. So much so that every time Tár steps out of that world, a layer of horror shrouds the film. The film adopts Tár's perspective, and her nightmares are filled with abstract figures in the fog, not the memories of awful things she's done.
The film is not interested in showing what Tár did, though it gives plenty of clues. Field is more interested in showing us the haunting of Lydia Tár: the screams she hears from the woods on her runs; the ominous ticking of a metronome stuck in a cabinet; the blink-and-you'll-miss-it ghosts that are like a symphony of their own. They haunt Tár not for guilt she feels, but the fear she has over them coming out and ruining her life.
Lydia Tár is not a man like most of her cinematic predecessors when it comes to the subject of abusing power, nor does she want to be one. Instead, she wants to assert herself as masculine. From calling herself Petra's father to her suits and mannerisms, Tár is performing a type of masculinity she's learned over the years to become who she is. And as we learn from her conversations with an old mentor, the world of classical music is filled with men who abuse their power. Lydia is not the first, and won't be the last.
Little White Lies is committed to championing great movies and the talented people who make them.
By becoming a member you can support our independent journalism and receive exclusive essays, prints, monthly film recommendations and more.
Published 10 Jan 2023
Anticipation.
Very excited for Todd Field's first film since 2006's Little Children.
Enjoyment.
Unexpectedly funny and horrifying. Blanchett's best performance in years.
In Retrospect.
An unforgettable character in contemporary cinema.