Those unfortunate souls masochistic enough to follow the doings of film critics professional and amateur on Twitter may have noticed a peculiar uptick in viewing micro-trends over the past couple of years. All of a sudden, it seems like everyone's checking out Ken Russell's reptilian freakshow The Lair of the White Worm, or Kathryn Bigelow's future panic noir epic Strange Days, or the Hal Hartley/Isabelle Huppert team-up Amateur.
It's not in your head — the aforementioned films have all been thrust into the spotlight by their programming on the Criterion Channel, which has rapidly become one of the most influential shapers of cinephilic diets in North America (if you want to watch from anywhere else in the world, you'll need, ahem, certain methods). The phenomenon can be explained simply enough, a digital update of the old-fashioned word of mouth that compels consumers to get in on the things they see their friends talking about. Back when we had a monoculture, this was how cult movies were born, and it happened all the time.
But if there's anything to be learned from social media, it's that each and every observation can be made into a debate between two fervently impassioned ideological camps. And so a recent spike in viewings of the Michelle Yeoh-starring martial arts extravaganza Yes, Madam! gave way to a day's discourse on the channels of access to art film. All things said, there are worse ways to kill the cursed block of time between lunch and the end of the workday.
One faction posited, not incorrectly, that allowing our watching habits to be dictated by a for-profit company through streaming channels that preclude ownership of media will result in a more precarious, restricted cinematic landscape. The other countered that Criterion, MUBI, and other curatorial services have done commendable work bringing films off the beaten path to audiences without repertory theaters or the technological ability and relaxed relationship to the law required for torrenting. (And those who do enjoy those privileges won't abandon them just because Yeoh-mania has gripped the States. Exploration breeds further exploration.)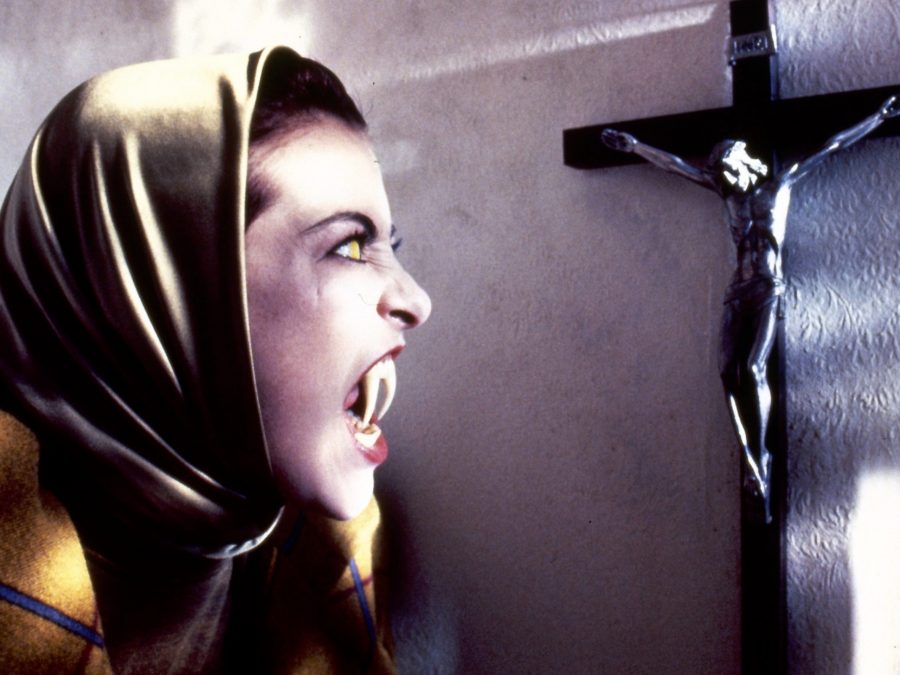 As is the case with nearly all low-stakes arguments, the path forward goes through the middle. The solution isn't to tear down the walls of curatorial institutions — there's a whole big galaxy of moving pictures out there, and we need mechanisms to sift through it — but to multiply them past any anxiety about monopolies. Viewers ought to treat streaming services like readers treat critics: you find one generally in sync with your preferences, but also do the work of harvesting intelligent input from a variety of perspectives, then triangulate your own taste between them.
Don't hate the player (boutique streaming services); hate the game (the prohibitive costs of a siloed online movie economy). On dollars and cents alone, one gets more bang for their buck by tapping into an existent streaming library on a month-to-month basis than building one of their own from individual disc purchases, though multiple subscriptions can add up quickly, and all come with their own limits dictated by the bank of IP already owned by a conglomerate. And there are untold thousands of movies that never made it online at all, many of them in the exact sweet spot of obscure excellence that merits greater recognition.
To whatever extent our limited personal entertainment budgets allow, film lovers best serve themselves by spreading the wealth. Horror-centric hub Shudder has a deep library, as well as original series like the gloriously grotesque drag competition The Boulet Brothers' Dragula, and the platform gained traction with some attention-grabbing acquisitions last year including Mad God and Resurrection.
To each genre fetishist, a subscription accommodating their needs: kung fu addicts newly converted by Michelle Yeoh can get their fix on Hi-YAH, while blaxploitation aficionados can get down with '70s-focused Brown Sugar. For those with leanings closer to the arthouse, smaller outfits have sprung up to champion world cinema both classic (the Martin Scorsese-fronted Film Foundation offers up one of their restorations for free every month) and contemporary (Film Movement has a service of their own with an eclectic selection).
The longer a person spends looking, the more options they'll find, with vast untold troves of movies waiting to be discovered. And so even as industry dynamics and methods of distribution change, the curiosity and motivation that fuels the perverse addiction to the seventh art will persist. They can take our video stores with their know-it-all clerk sages, but they can never take the quixotic human need to actually know it all. It falls to all of us to ensure that the appreciation of cinema remains a force of searching expansion, opening up the array of what's seen and discussed rather than confining it.
Published 24 Mar 2023