Joel Edgerton plays a horticulturist with a troubled past in Paul Schrader's beautiful but underwhelming drama.
"Gardening is a belief in the future," Narval Roth (Joel Edgerton) tells us in a measured voice over, as he – like almost all Schrader protagonists – scribbles away in his journal. "A belief in things going according to plan." As the Master Gardener at the Gracewood Estate in New Orleans, he's a man whose life is defined by attention to detail. He keeps a spreadsheet of all the plants in the garden, and when they're going to bloom. The cottage on the grounds in which he resides is spartan and orderly. He occasionally attends dinner with his employer Norma Haverhill (Sigourney Weaver) and they might even sleep together. Life is good. Everything is going according to plan.
His modest existence is upended when Norma's estranged grandniece Maya (Quintessa Swindell) arrives, and Roth is charged with taking her on as an apprentice. An orphan drug addict with no one else to turn to, Maya is offered a lifeline by Norma which she reluctantly accepts. A slightly hesitant Roth takes her under his wing and begins showing her the art of horticulture, delicately tending the gardens together and growing closer in the process.
But Roth – like all Schrader protagonists – is harbouring a dark secret. A former Neo Nazi in witness protection after he flipped sides and gave up his accomplices to the authorities, Roth still bears the marks of his past, both mentally and physically, in the form of alarming SS and swastika tattoos across his chest and back. Understandably, he's not much for taking his kit off.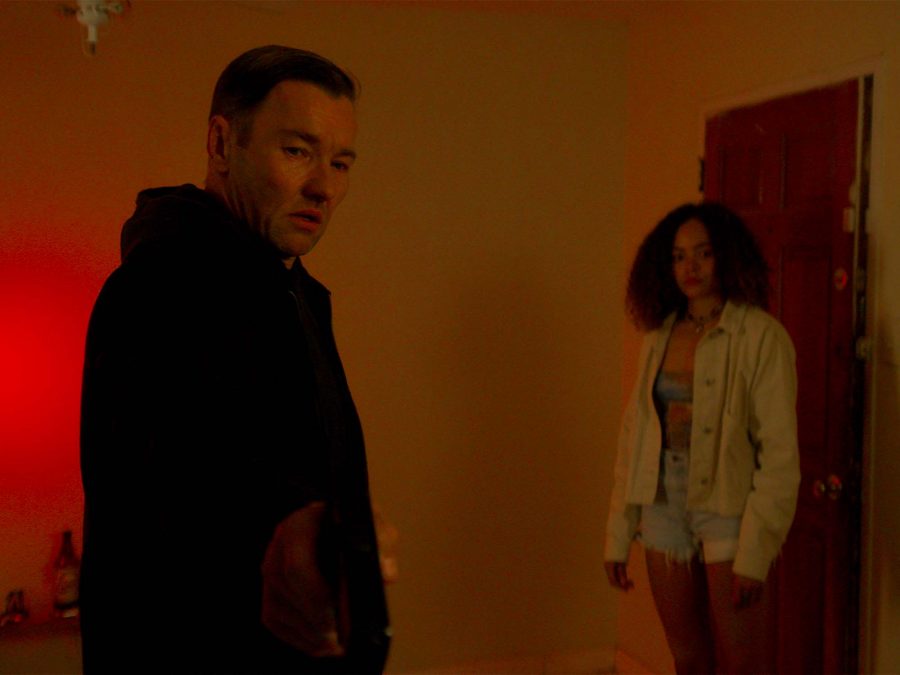 Maya is drawn to Roth, who shows her the first kindness she's experienced in quite a while, and they bond over their substance abuse issues. Roth takes Maya to her first NA meeting. He threatens her drug-dealing ex and his lackey with a pair of secateurs. Roth worries (quite understandably) that Maya, who is mixed race, might be put off if she sees his giant Nazi ink.
Paul Schrader has been dealing with the complexities of modern masculinity – particularly men who have done terrible things – for decades now, but his most recent work in First Reformed and The Card Counter ranks among his best. Together with Master Gardener, they form a sort of trilogy about the limits and lengths of faith: in oneself; in one another; in one's maker; in the possibility of redemption.
Roth's past haunts him, as well it should, and he has found comfort in a new set of rules – those of nature. He has much in common with William Tell in The Card Counter, but the impact in Master Gardener is dulled slightly for its familiarity, and the lack of insight we're afforded into why Roth was so committed to white supremacy in the first place. In fact, there's a sense he only gave it up because he was arrested, which makes his blossoming relationship with Maya all the harder to digest.
The stakes also feel significantly lower this time around – the worst that our characters endure is a spot of light garden vandalism. The beauty in Schrader's work has always been in the relationship between penance and absolution, which feels noticeably absent here. It's a shame because the trio of Edgerton, Swindell, and Weaver deliver strong performances, and Devonte Hynes' romantic score with a slight edge of sombreness is nicely atmospheric, but the film's third act feels too neat and unconvincing, particularly given the sharpness of the conclusion in Schrader's last two films. Moreover – do we really need to watch another Neo-Nazi redemption narrative?
Little White Lies is committed to championing great movies and the talented people who make them.
By becoming a member you can support our independent journalism and receive exclusive essays, prints, monthly film recommendations and more.
Published 26 May 2023
Anticipation.
Schrader has been on top form as of late.
Enjoyment.
Provocative, but to what end?
In Retrospect.
Not as good as his last two, more's the pity.