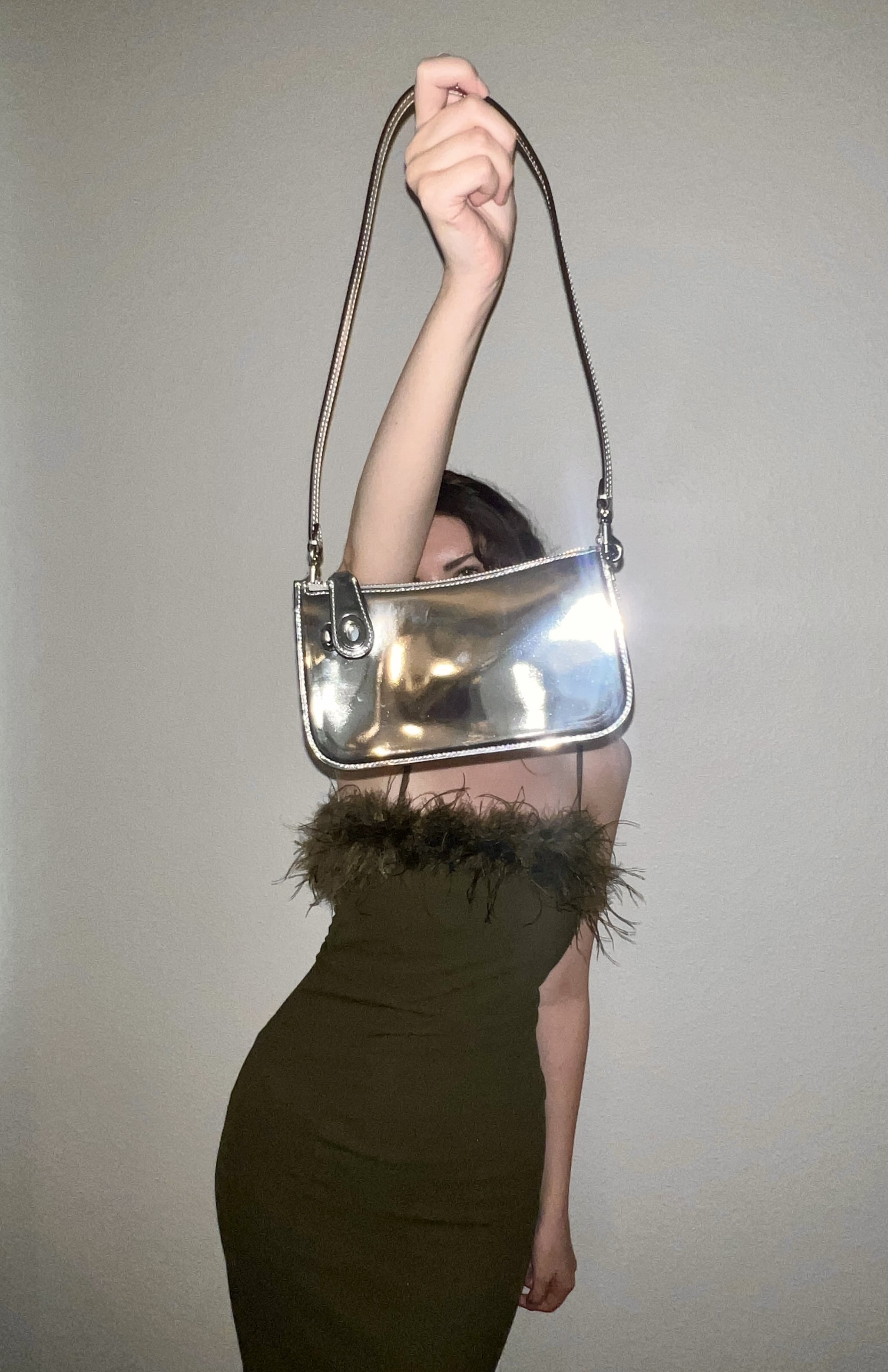 Metallics are having a moment — and if the sudden resurgence of silver fashion in stores and on social media wasn't enough of an indicator, we're here to confirm it now. Top fashion labels are embracing the futuristic shade in ways we haven't really seen since the early aughts and peak Y2K era — the NYFW SS24 season has been flooded with the shiny hue and chainmail styles galore.
Coach is one of many such brands that's embraced the metallic fashion trend through its own timeless lens. Known for creating luxurious handbags and fashion staples that are designed to live in your wardrobe for the longterm, the heritage label has infused its own iconic flair into the metallic fad via its newly debuted shine collection — a line of bright and glitzy accessories that sees some of Coach's most beloved bag silhouettes get a silver upgrade. The Penn Shoulder Bag ($295), in particular, has already proven to be a favorite of shoppers and editors alike (it's me, I'm the editor in question).
Coach was kind enough to send me its Penn Shoulder Bag to test out firsthand, and even as a self-proclaimed gold gal, I've come to love the unique (and notably eye-catching) design of this bold accessory. Keep reading for the full product details and to see why I consider this style to be the perfect evening bag for a night out.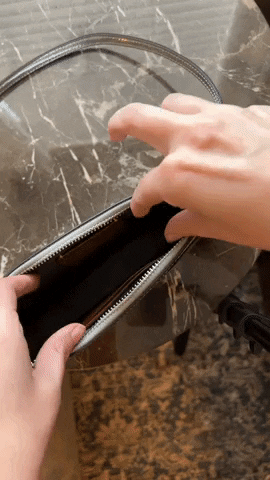 What I Like About the Coach Penn Shoulder Bag
As a shopping editor, I love experimenting with new fashion trends just as much as the next person — though I'm often cautious about investing too much into any TikTok aesthetic or fad that I'm not confident will still be relevant next season. Metallics don't quite fit into this category, given that they've long been a prominent obsession in fashion — but they're still a bold choice nonetheless. As a gold girly through and through, I've been even more wary of leaning too hard into the silver aesthetic. But alas, this Penn Shoulder Bag has done the impossible — it's made me change my tune on metallic fashion altogether. Here's why:
for starters, the compact silhouette is a huge plus for me. When I'm going out dancing with my girlfriends or shopping late into the evening (and anticipating that I'll be carrying a lot of other bags), I like to keep my bag situation as minimal as possible — ideally I'll have something that's lightweight enough to throw over my shoulder and forget about, but still functional enough that I can carry my essentials on the go (like my car keys, mace, driver's license, emergency lipstick, etc.). This bag checks all of those boxes and then some. Despite its smaller frame, the accessory has a decent amount of interior space.
On the inside, there are three credit card slots, and the bag also comes with a practical detachable strap that you can add to make it into a classic crossbody, or detach so that it converts into a compact clutch.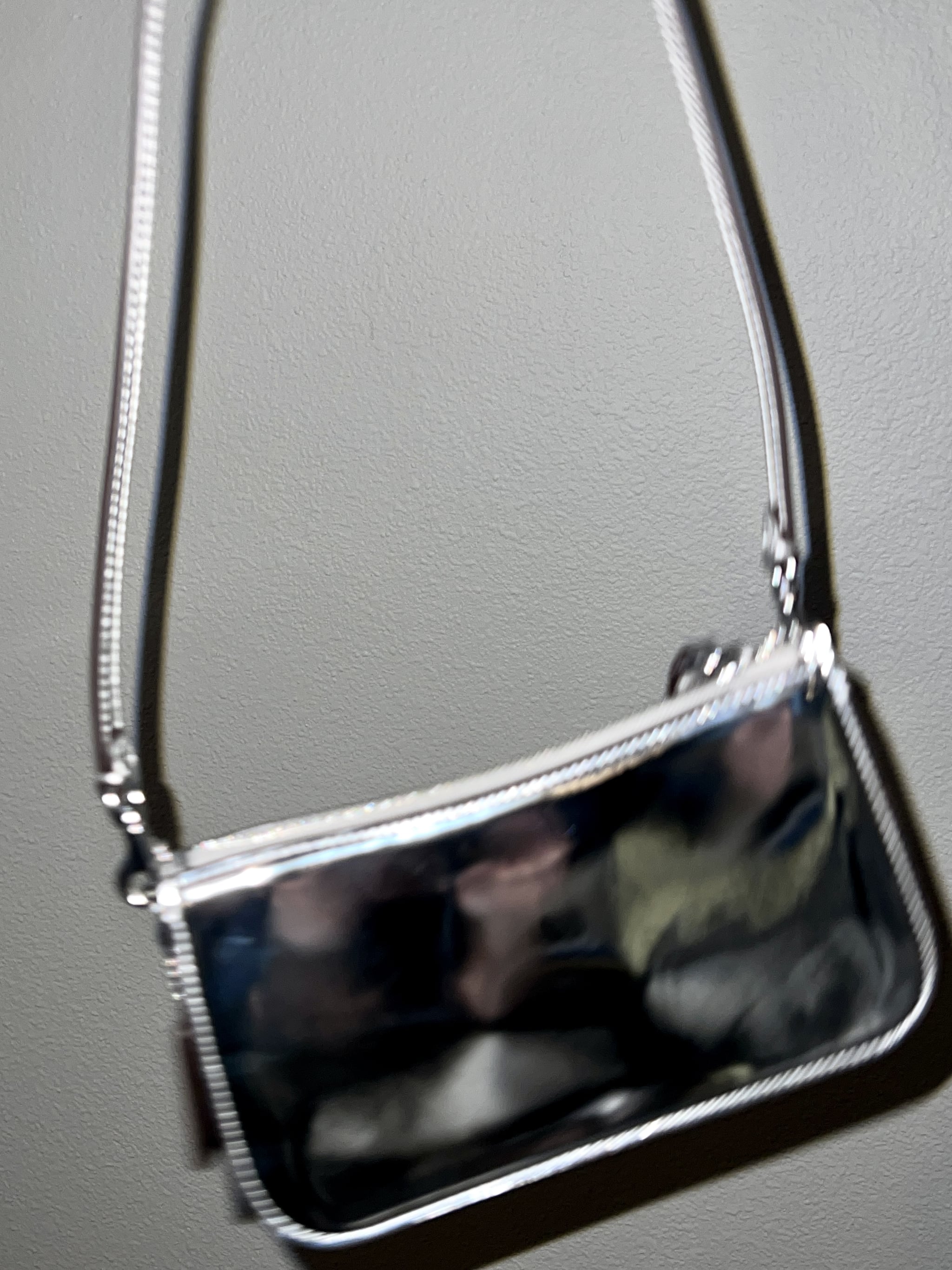 I also love just how unique the Penn Shoulder Bag is compared to other Coach bags. Similar to the Pillow Tabby, it feels like a total departure from some of the more neutral and logo-heavy designs I tend to associate Coach with — and that's a great thing. I feel as if I'm carrying around a one-of-a-kind fashion gem that's yet to be discovered (and quite literally looks like one), plus I'm constantly receiving compliments whenever I wear it out to dinner or events.
What's Worth Noting About the Coach Penn Shoulder Bag?
I'll admit, the style is a bit stiffer than I anticipated — but not so much so that it deters from the bag's quality or appeal. Typically with shoulder bags, I prefer for the accessory to be on the squishier side to ensure it doesn't irritate my skin or force my arm to rest in an awkward way. Based off of photos, I assumed this piece would resemble more of a soft bag, but it's actually surprisingly structured despite its rounded frame. After a couple of wears, it does start to soften up a bit, and I've actually come to appreciate its firmer design, as I think it will hold its shape better over time. However, if you're someone who prefers a squishy shoulder bag to a structured one, it's worth noting.
The accessory is also made from a metallic leather material that — because of its reflective and sleek nature — is prone to scratches more than other fabric handbags might be. As a result, it's important to handle the bag gently and follow Coach's care recommendations to preserve its quality.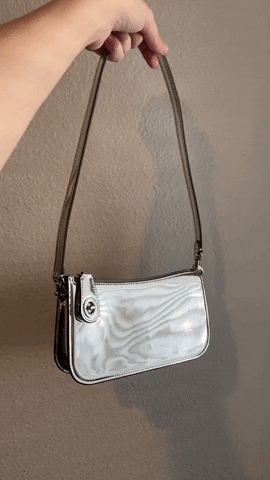 Who Is the Coach Penn Shoulder Bag Best For?
If you're looking for a statement accessory that'll help you stand out from the crowd this season and beyond, few bags will do the trick quite as well as Coach's Penn Shoulder Bag. The style just screams glitz and glamour with its shiny metallic coloring, and even the simplest outfits will look more elevated and put together — so long as this trendy evening bag is incorporated into it. The designer piece is also crafted from a leather material that's durable and made to last, so you can feel good knowing that this will be a worthwhile investment piece you can keep in your closet for years to come.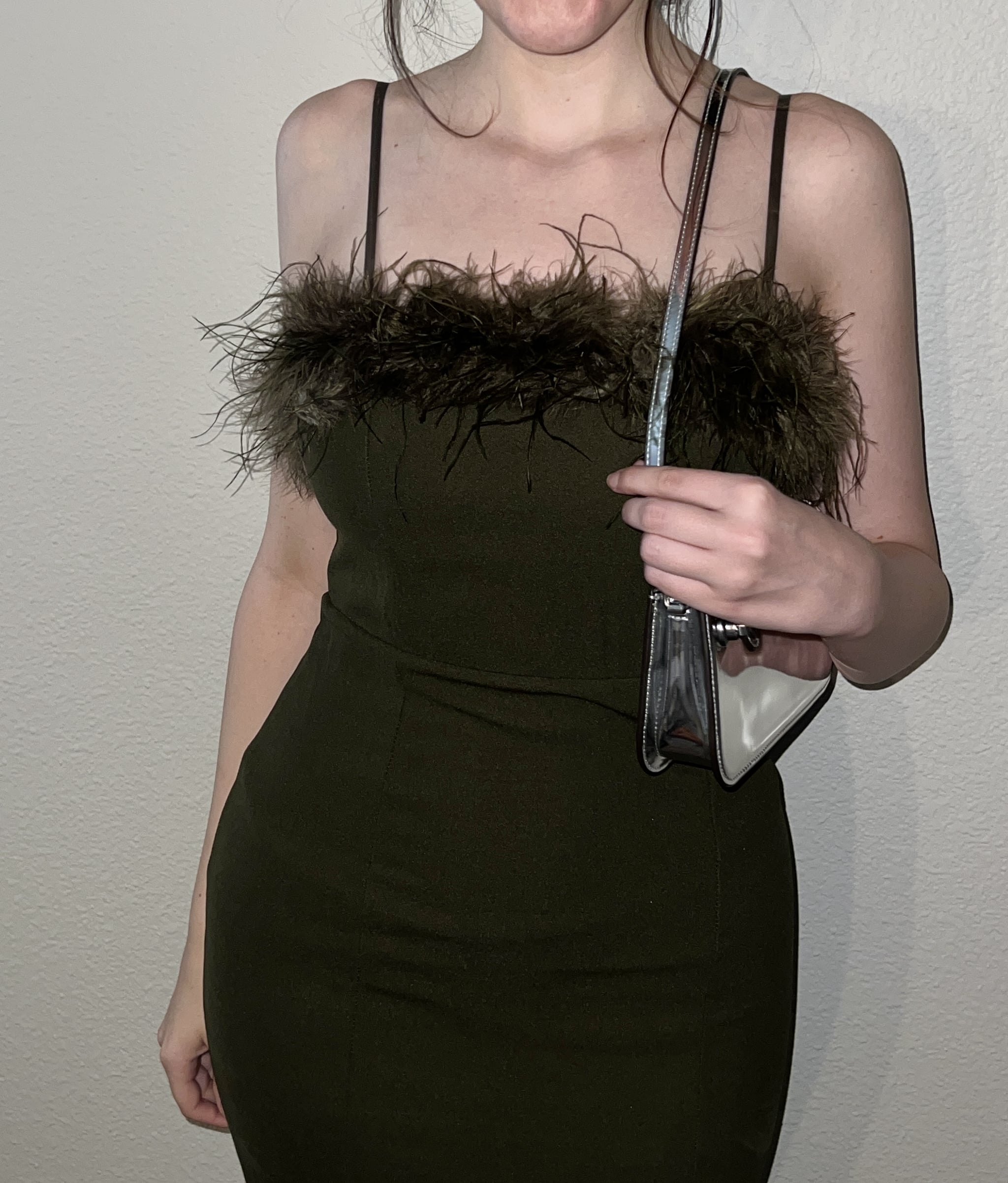 Where Is the Coach Penn Shoulder Bag Available to Shop?
This stylish shoulder bag is available to shop exclusively at Coach.
Additional Details
The Penn Shoulder Bag is a part of Coach's shine collection, which is a line filled with newly debuted accessories that range from metallic leather purses to silver handbags and more.
The bag is made from a mirror metallic leather material. Per Coach's website, the style is more prone to scratches and wrinkling in conditions like heat or humidity. The brand recommends storing it in a cool dark place whenever you're not using it (like a corner in your closet).
Rating:
Image Source: POPSUGAR Photography / Kyley Warren